Creations by Glaspers
💡
If you have any questions or suggestions, please feel free to contact us at
hi@glasp.co
👋 We're excited to connect with you and hear your ideas and feedback!
What is this page?
Thankfully, many Glaspers wrote about Glasp on their media and made design for us. On this page, we collect these articles and designs so that other Glaspers can see how they use, how they feel, and what they like about! If you write an article about Glasp, please let us know through email, Twitter, Linkedin, or Slack. We will add yours to this page📚
English
Building your digital legacy with Kazuki Nakayashiki, co-founder of Glasp by Anne-Laure Le Cunff
Glasp vs. Matter: Which Highlighter App Should You Use?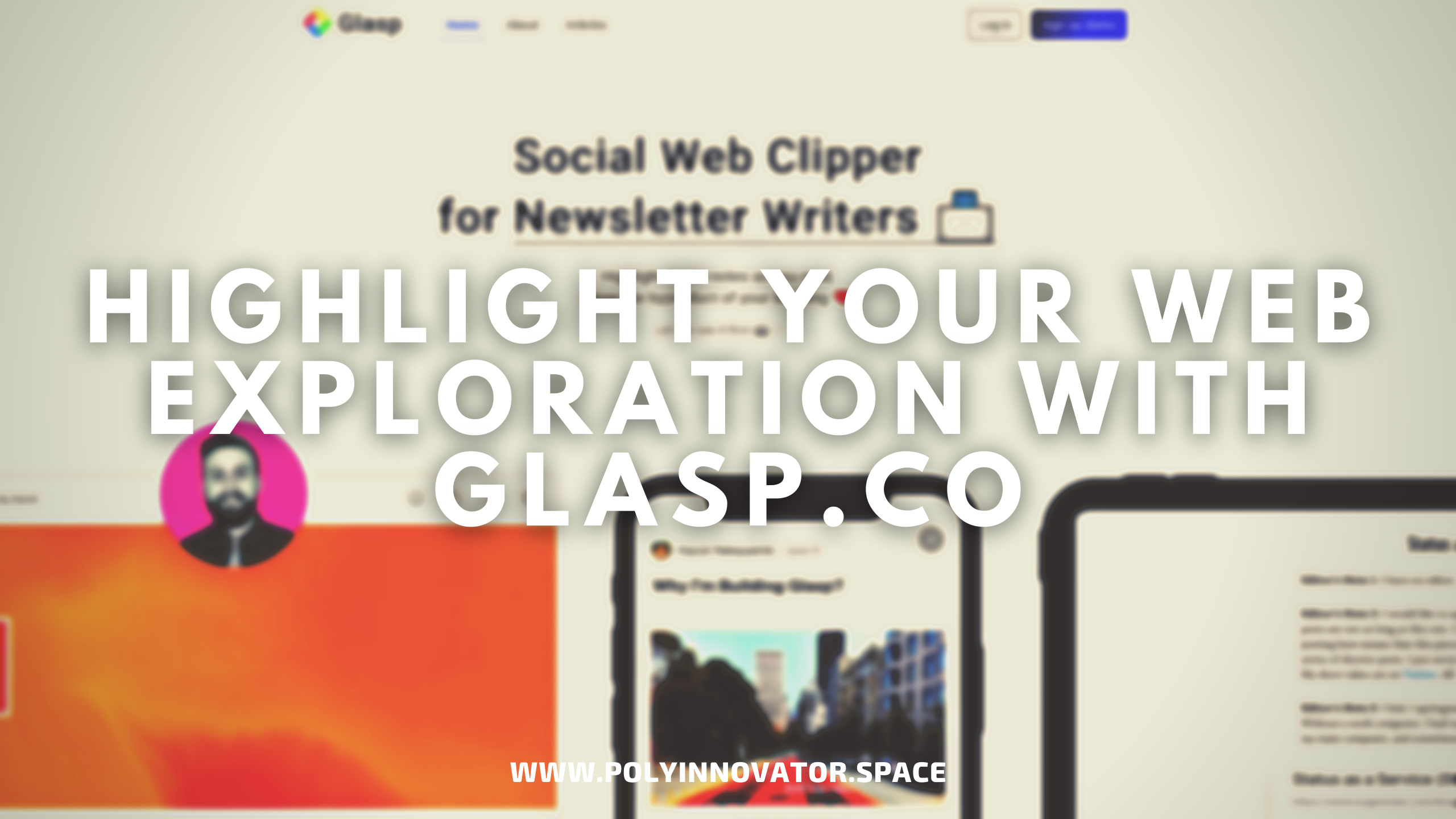 Going from 0-1k, SEO & Content Strategies, and Glasp by Benjamin Boman
How I Use Glasp To Highlight & Take Notes On The Internet by Ev Chapman
Glasp – Capturing Information from the Web by Tara B
Social web highlighting and annotation with Glasp by Mark Grabe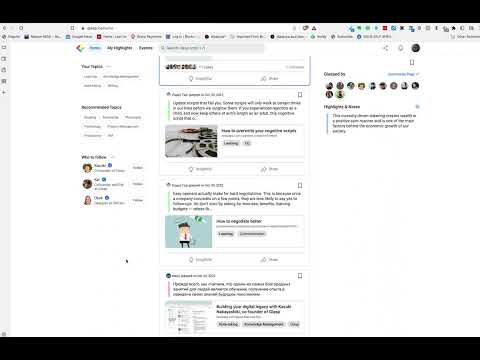 Make Highlights And Annotations Social With Glasp The Social Highlighter by Andy Sporring
Glasp: A Web Clipper & Web Highlighter Makes My Life Easier by Shahnewaz Zwaki
How I'm Letting Internet Strangers Find Smarter Articles For Me via Glasp by Benjamin Boman
Glasp: An AI Powered Content Summarizer Tool for Youtube, Kindle & Other by Saurabh Mukhekar
Spanish
Italian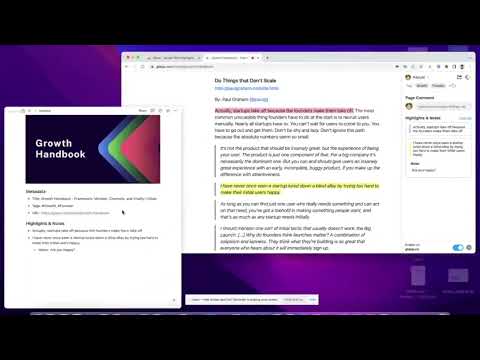 Filipino
Buuin ang iyong digital legacy kasama si Kazuki Nakayashiki, co-founder ng Glasp by Nic Yap
French
[🇫🇷] Bâtir son héritage numérique avec Kazuki Nakayashiki, co-fondateur de Glasp by Thiény Konaté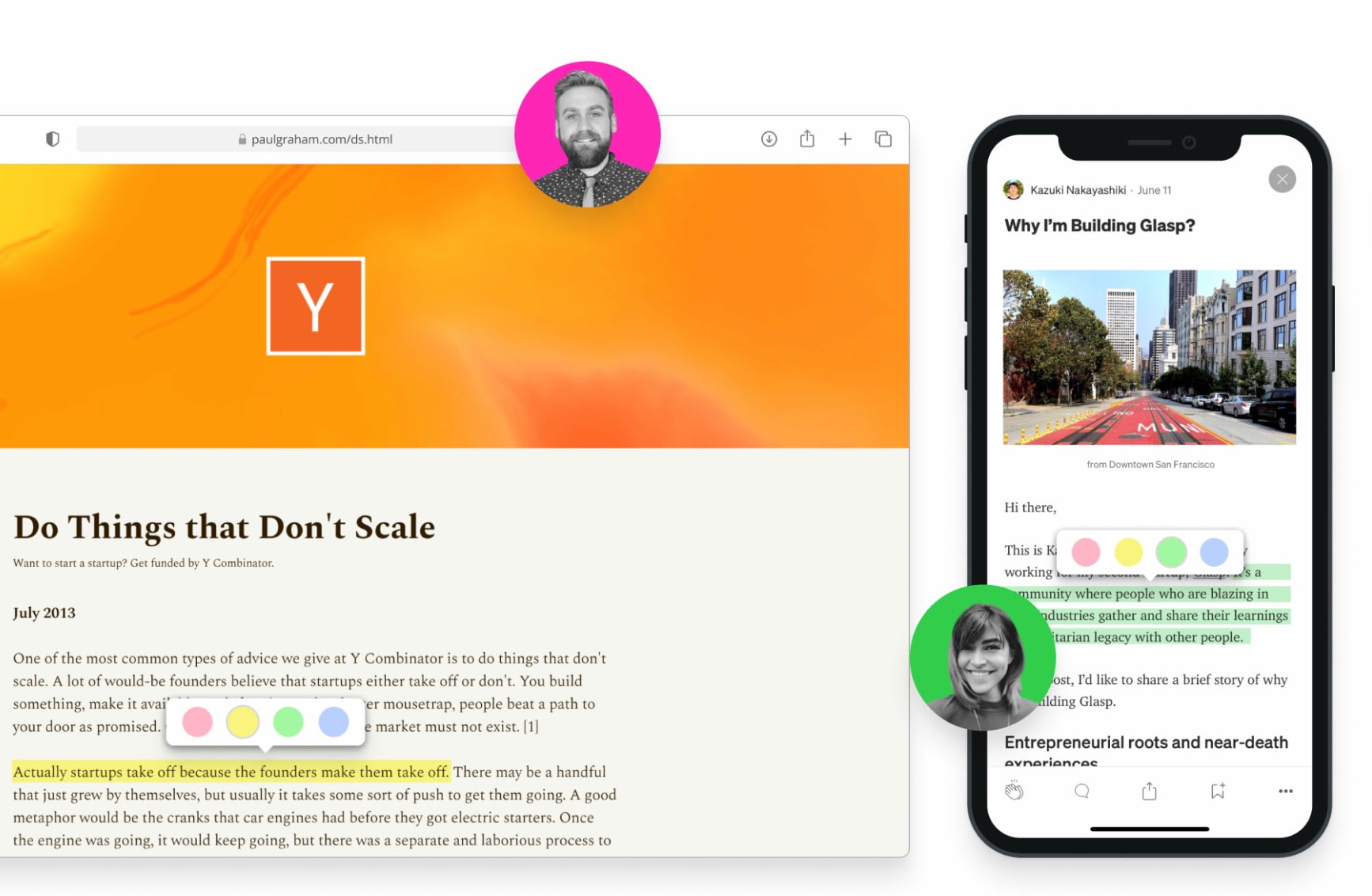 German
Erschaffe dein digitales Erbe mit Kazuki Nakayashiki, Mitbegründer von Glasp! by Jordan Zollfrank
Japanese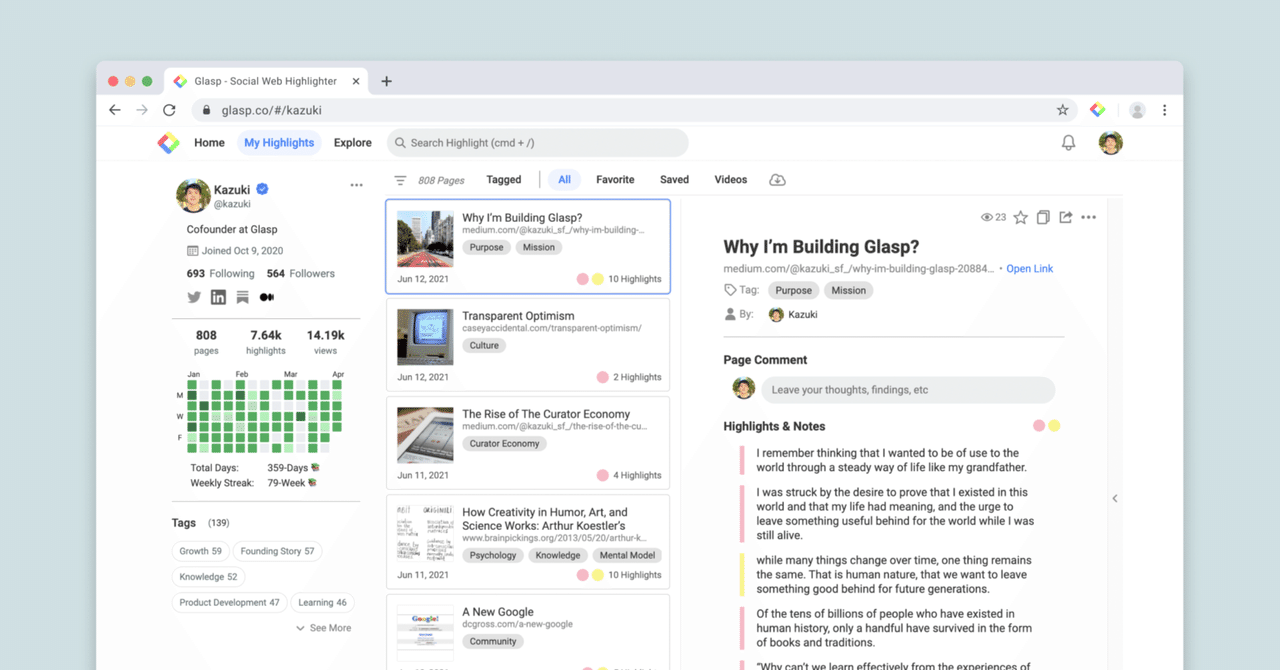 Chinese
Thank you for writing about us 🙌 Let's leave something great for future generations📚🤝
YouTube Video
Comment surligner une page web sur Safari et Chrome avec Glasp, le surligneur social by Mat H
8 Chrome Extensions You Probably Didn't Know Existed! by Aurelius Tjin
Jordan Peterson's Advice on How to Become a Genius by ProjectElon
Notion App Tutorial: 10 Tips To Improve Your Notes in Notion for 2022! by Productivity Dude
Notion GTD Tutorial: Creating a GTD Dashboard in Notion! (Free GTD Template!) ✅ by Productivity Dude
Copy Highlighted Text From Any Website Through Glasp Extension by Cade Limsh
How to Transcribe YouTube Podcasts or Videos for Obsidian Notes by Ric Raftis
Design by Glaspers
Fun Side Project
Play a weird wordle-like where you guess what prompt an image generator used by PC Gamer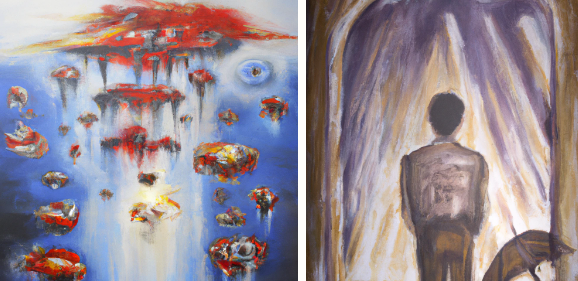 HOW TO CREATE A SUMMARY TRANSCRIPT OF A YOUTUBE VIDEO, AUTOMATICALLY WITH CHATGPT by Brian Adam
Other Resources