How to Highlight Twitter, Facebook, and Linkedin Posts?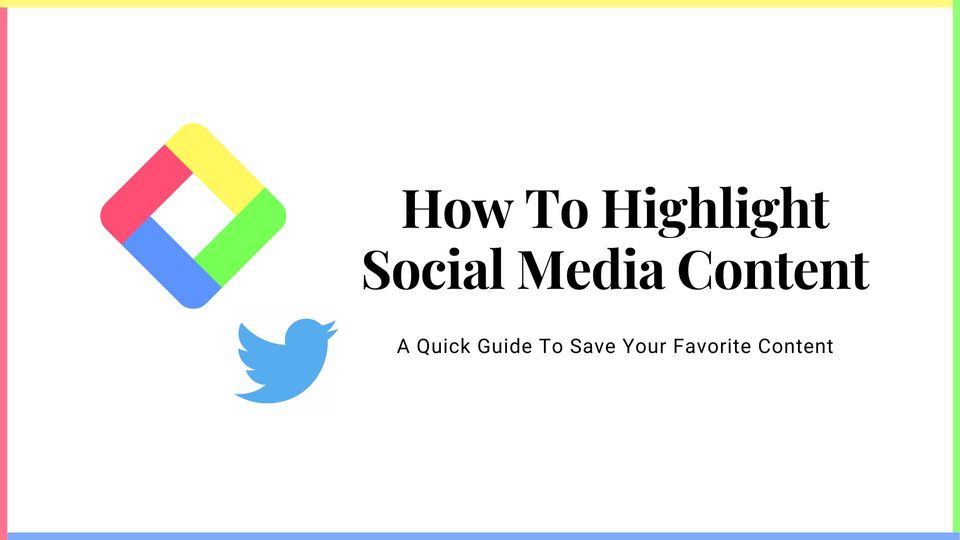 Glasp can highlight social media content such as Twitter, Facebook, Linkedin, etc. But to highlight those content, there's a thing you should care about. In this tutorial, we guide you on how to do it.
If you haven't signed up for Glasp or installed the Glasp browser extension, please do so. You can refer to this tutorial.
---
Step 1: Open social media
In this tutorial, I use Twitter for an example. But the basic is the same for all the social media. Make sure you installed Glasp Chrome extension.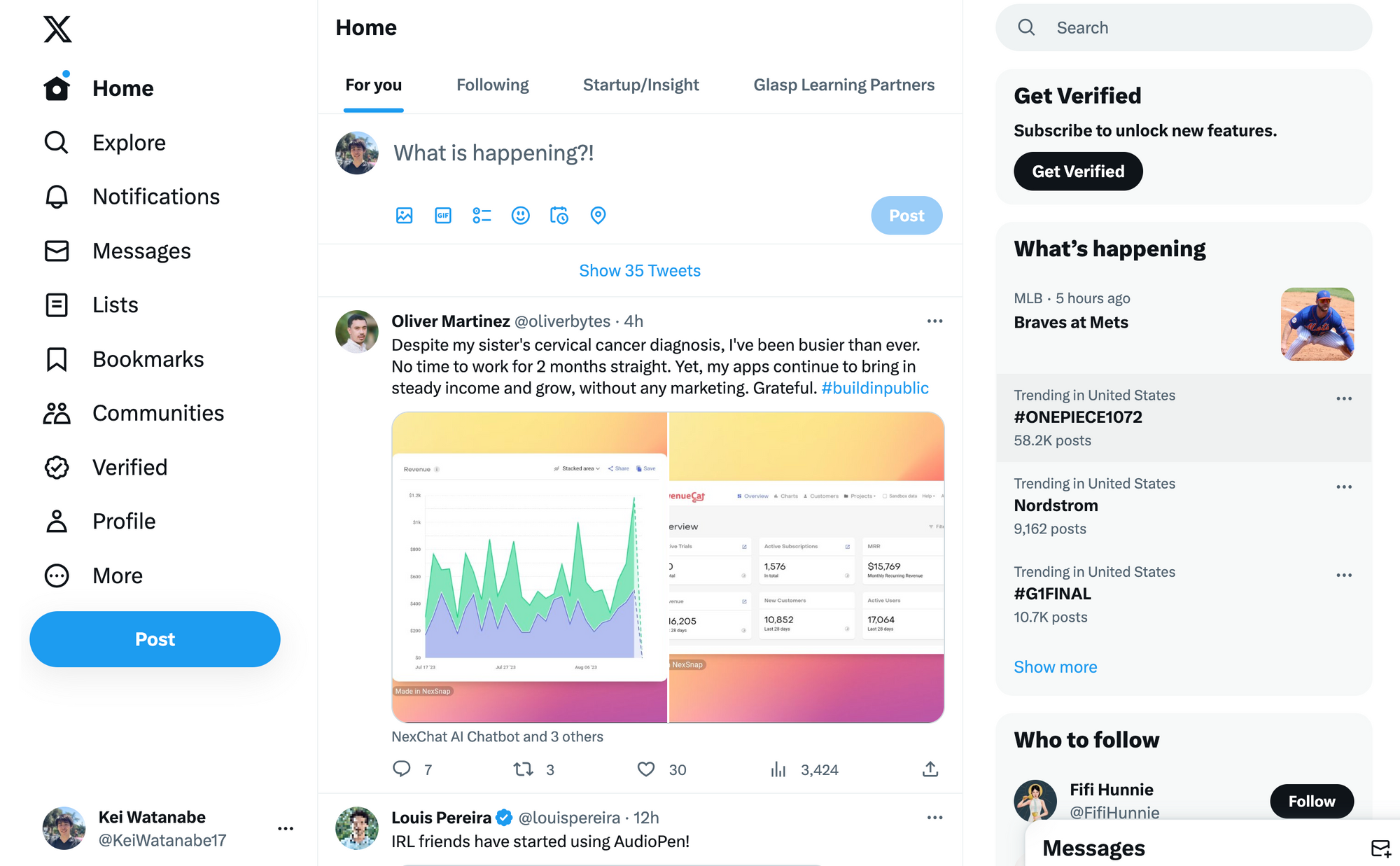 ---
Step 2: Click a post you want to highlight
Please click any post you'd like to highlight with Glasp. If you successfully open a post, the URL changes to a unique link.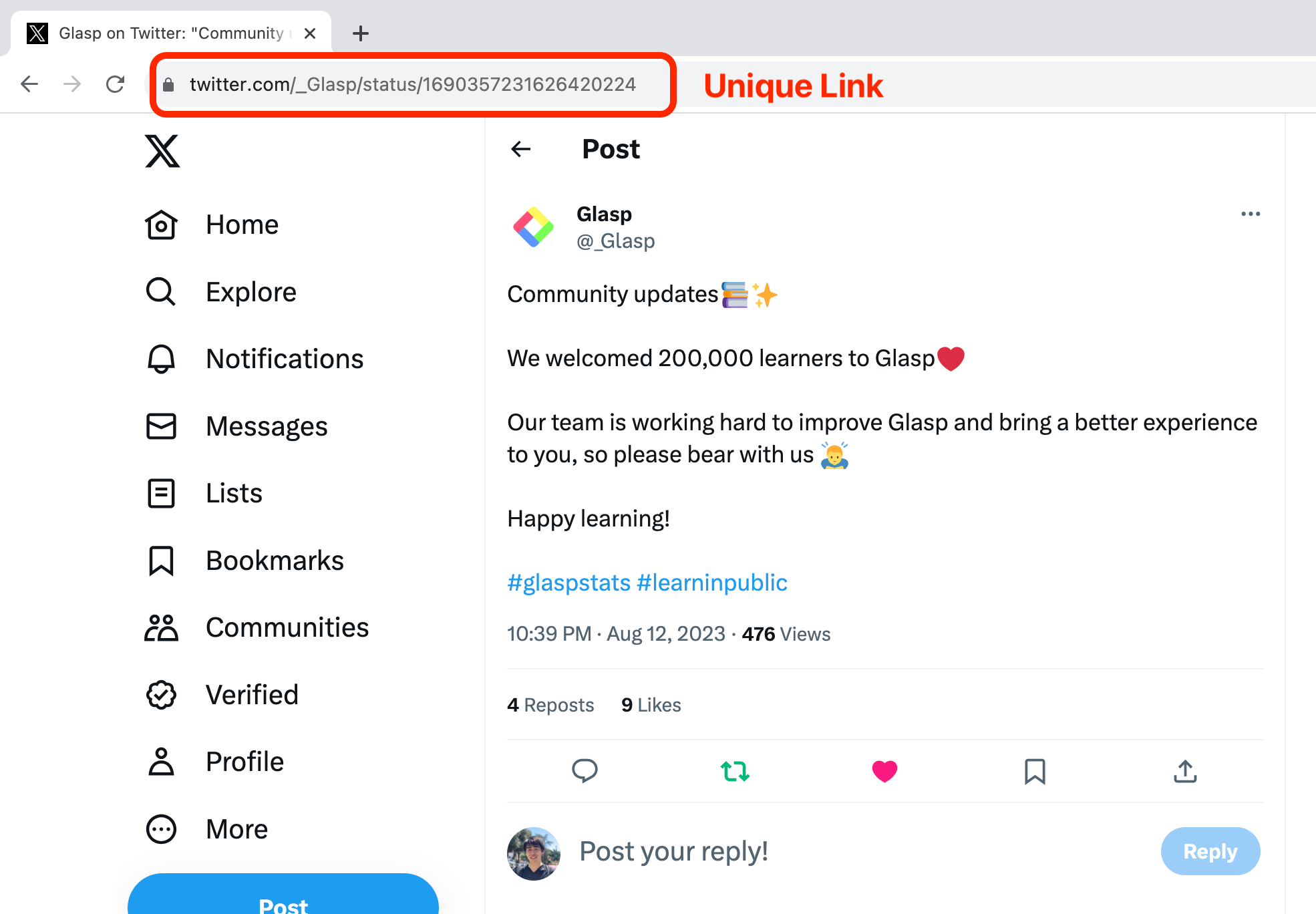 ---
Step 3: Highlight content on social media
If you select a sentence on social media content, you can see a popup showing up. So, please click any color on the popup.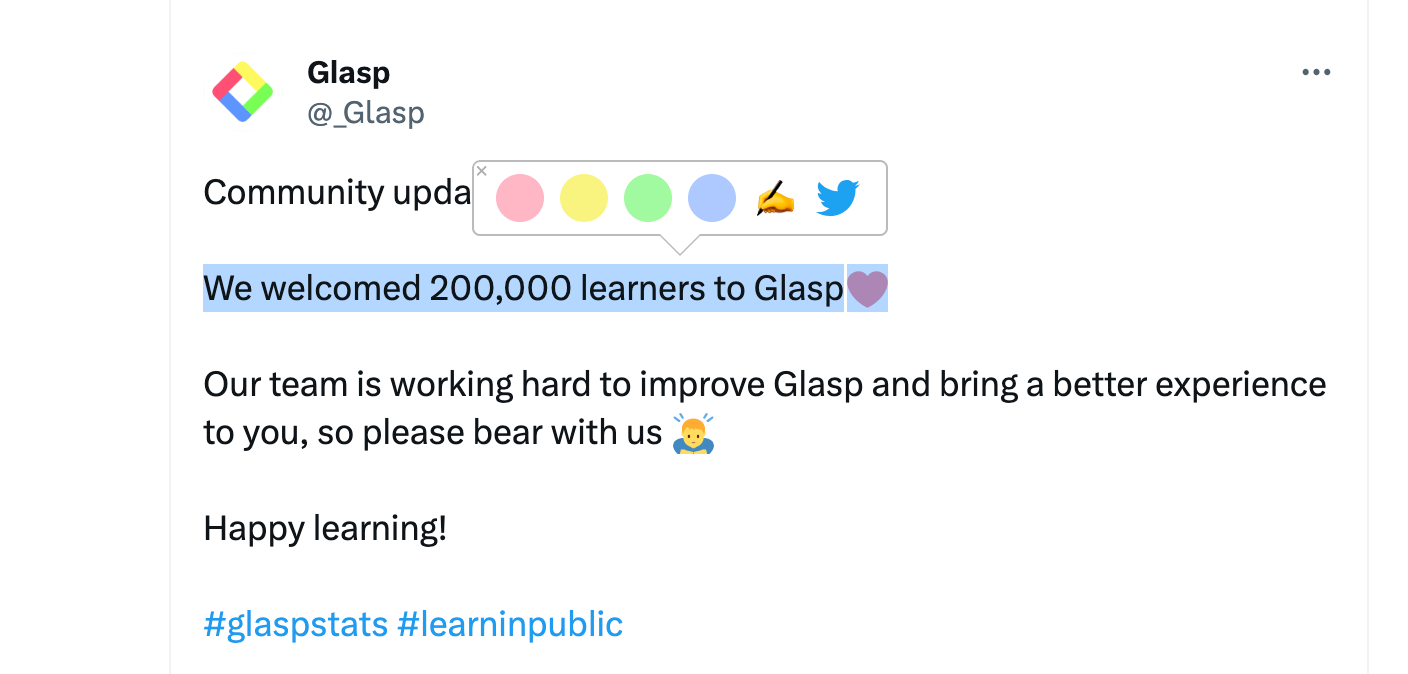 ---
(Optional) Step 4: View your highlights
In this step, we introduce you to how to see your highlighted content in the list view.
Please click the Glasp icon on the toolbar. It opens the sidebar. Then, click your profile icon at the top right. It takes you to your profile page, My Highlights, on Glasp.
On this page, you can see your highlighted content. If you'd like to delete it, please click three dots at the top right and Delete Page.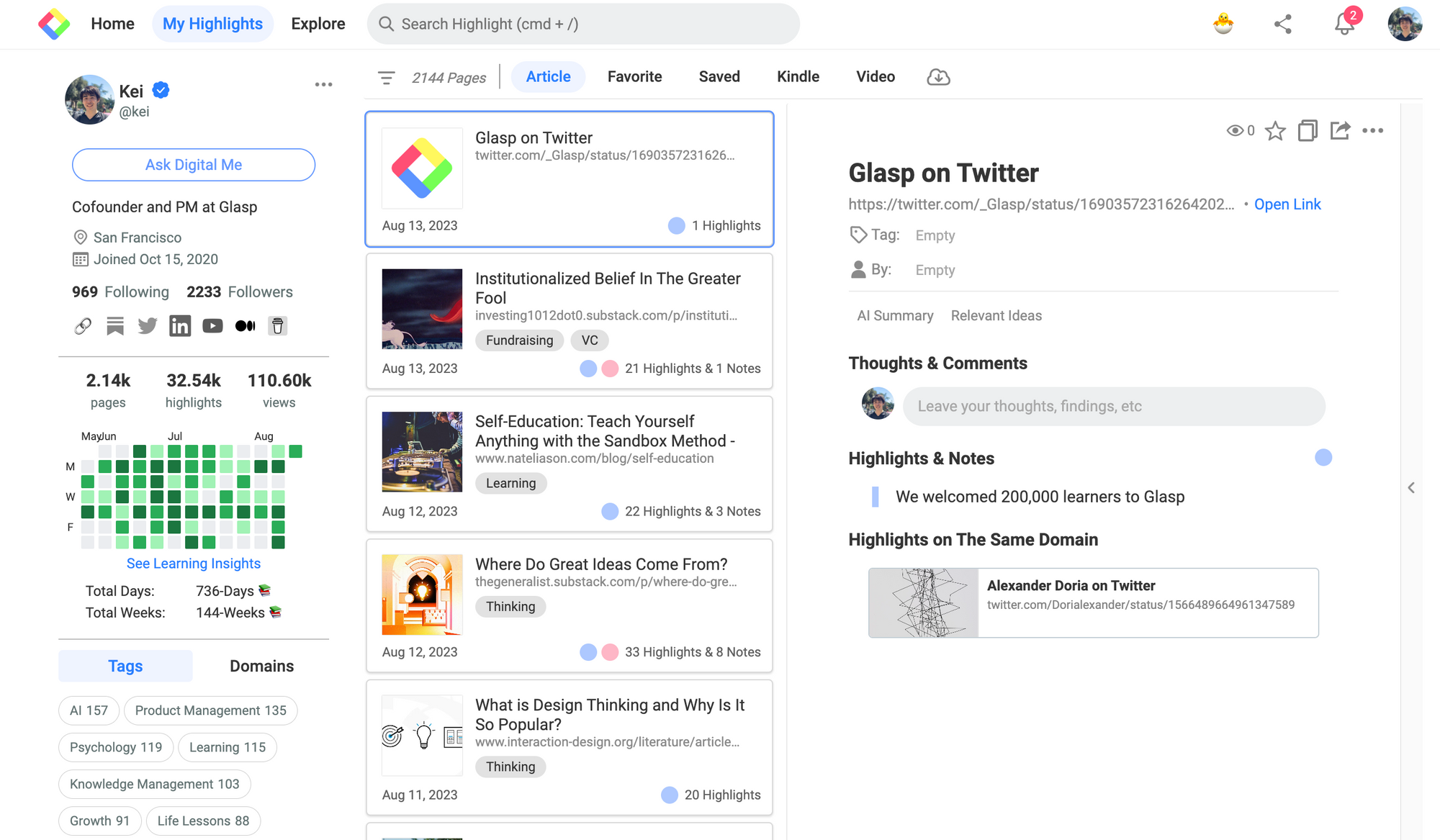 ---
Note: In this way, you can highlight social media content. Please make sure that you're opening and highlighting a page with a unique URL.
Technically, you can highlight content on the Home feed like below. But if you highlight it on the Home feed, the highlight is not displayed when you visit the next time. This is due to our current highlight logic and technical limitation. *The highlights are stored on your profile page, My Highlights, so if you don't mind not showing highlights on the original content, you can highlight it on the Home feed.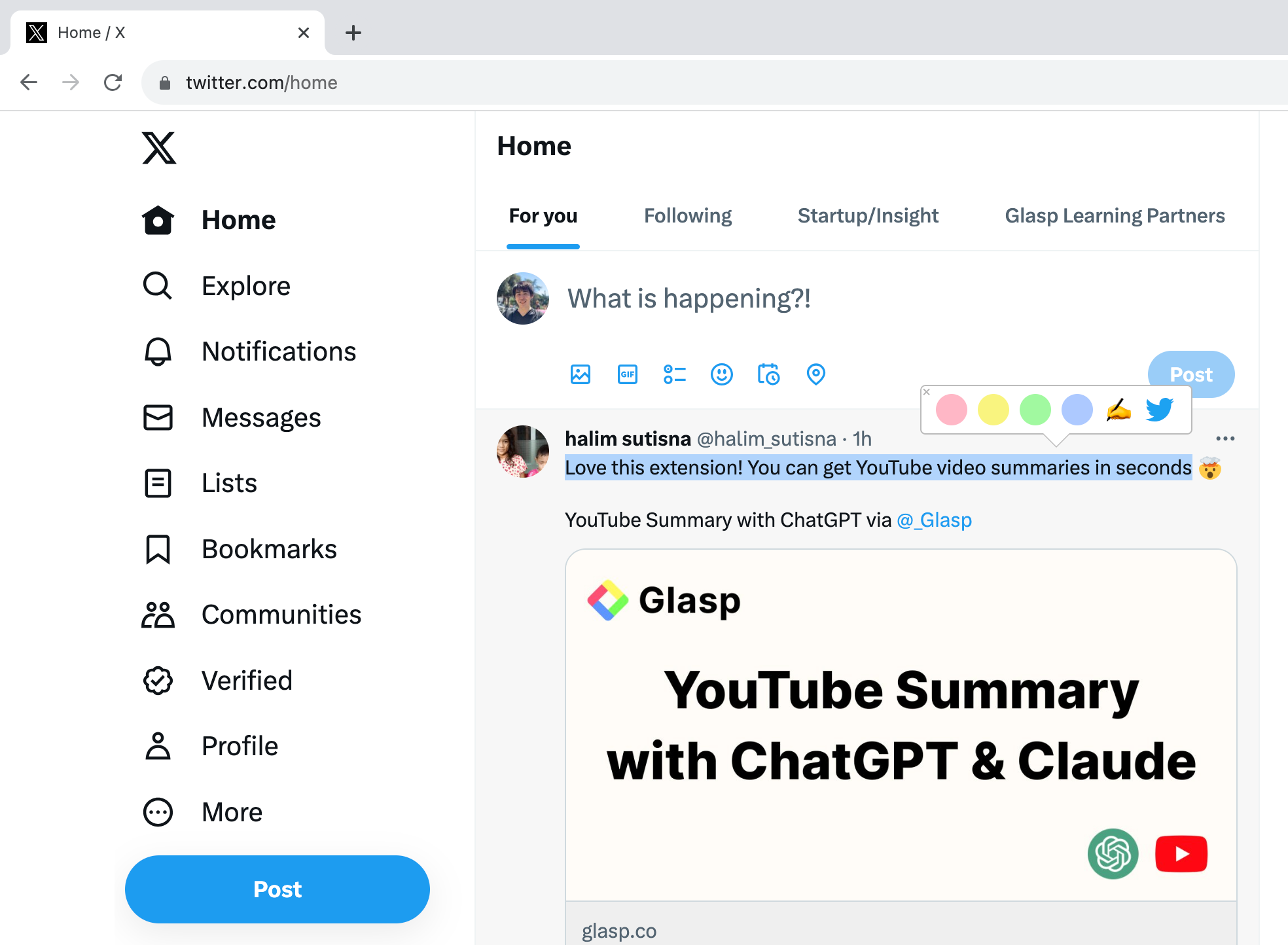 ---
Before you leave
If you have any questions, please look at FAQ or message us.
👉 FAQs
👉 Twitter
👉 Slack
See you next time,
Glasp team
—