How To Save and Search for Chat History with ChatGPT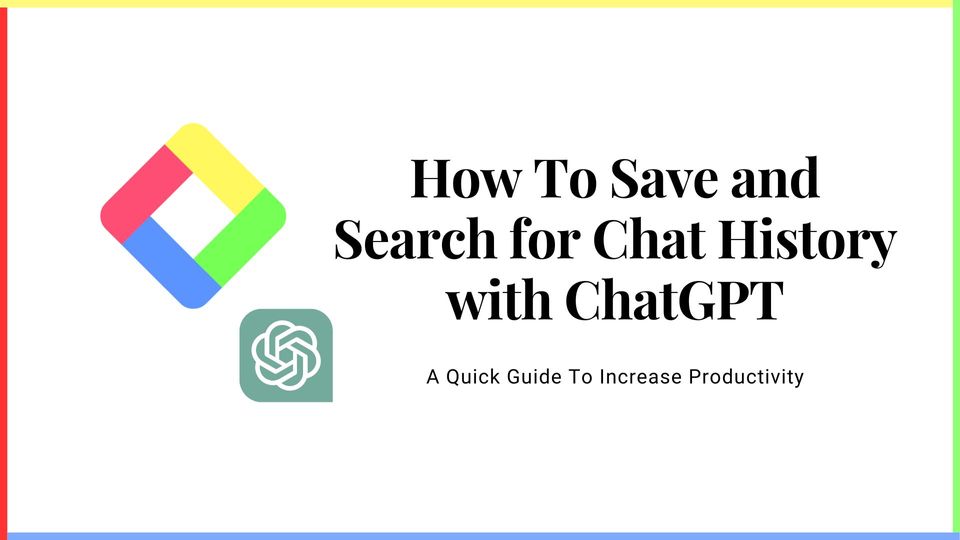 ChatGPT is a breakthrough, but it has a critical UX issue in regard to organizing past knowledge. Many find it challenging to manage and search through past interactions with ChatGPT, which can contain valuable insights. As a result, you need to start over asking the same question to ChatGPT and struggle with it until you get the perfect result you've gotten in the past.
This article tackles this issue, offering practical advice on how to effectively preserve and retrieve your digital dialogues with ChatGPT using Glasp, a web highlighting tool. Glasp captures the necessary parts of the web such as web articles, PDFs, and YouTube videos, and creates a profile page where you can see and search for all the highlights.
Please follow this guide and get to know how to save and search for chat history with ChatGPT easily.
---
Step 1: Install the Glasp Chrome extension
Glasp is a browser extension, so please install it. It's available on Chrome, Brave, Microsoft Edge, and Safari.
👉 Glasp — Chrome Web Store (Chrome, Brave, Microsoft Edge)
After you install the extension, make sure you pin it on the toolbar. It makes it easier to open the Glasp on the sidebar.
---
Step 2: Sign up for Glasp
As Glasp has a profile page, you need to create an account. Click the Glasp icon on the toolbar to open the sidebar. Then, click Log in / Sign up on the sidebar.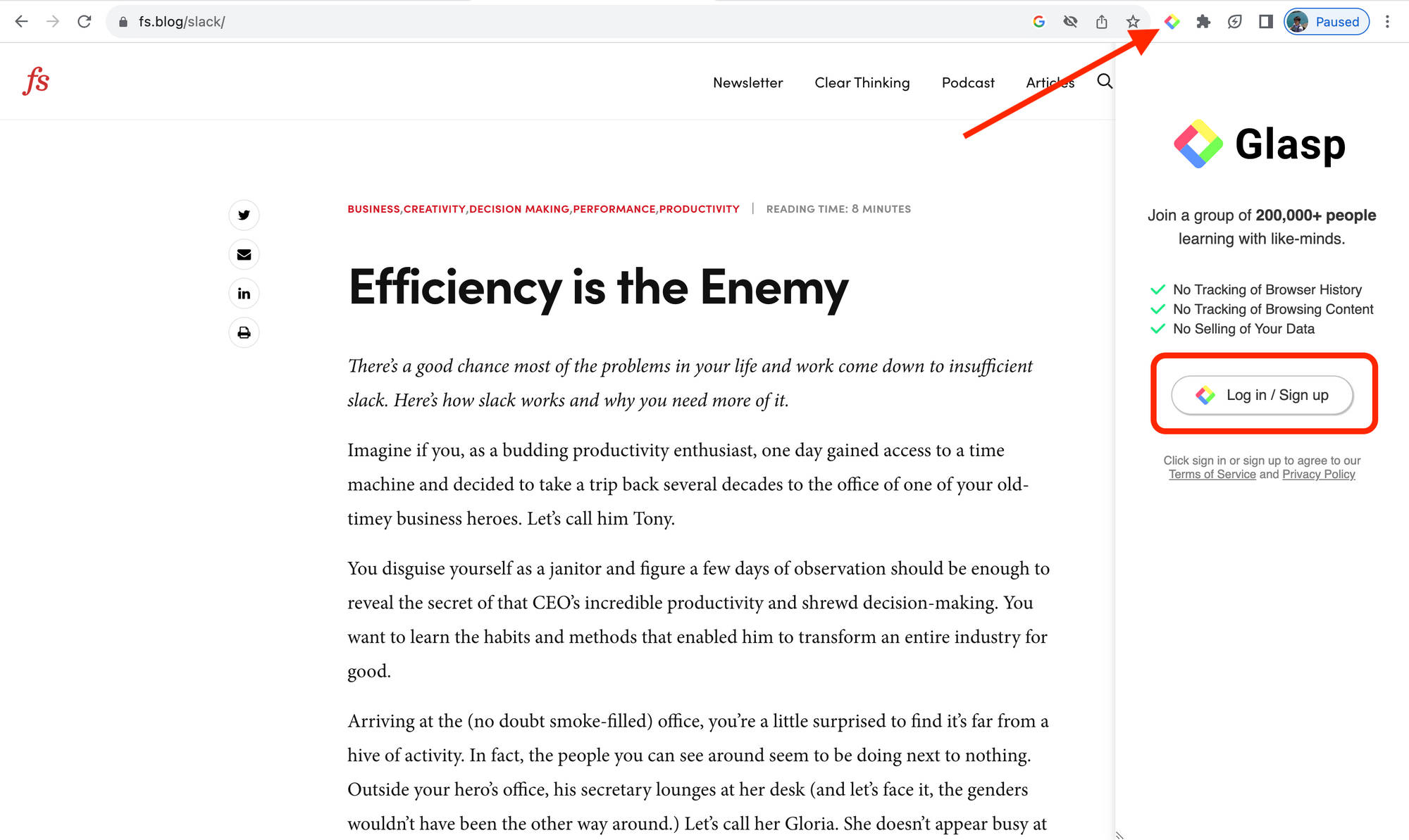 Then, click Continue with Google.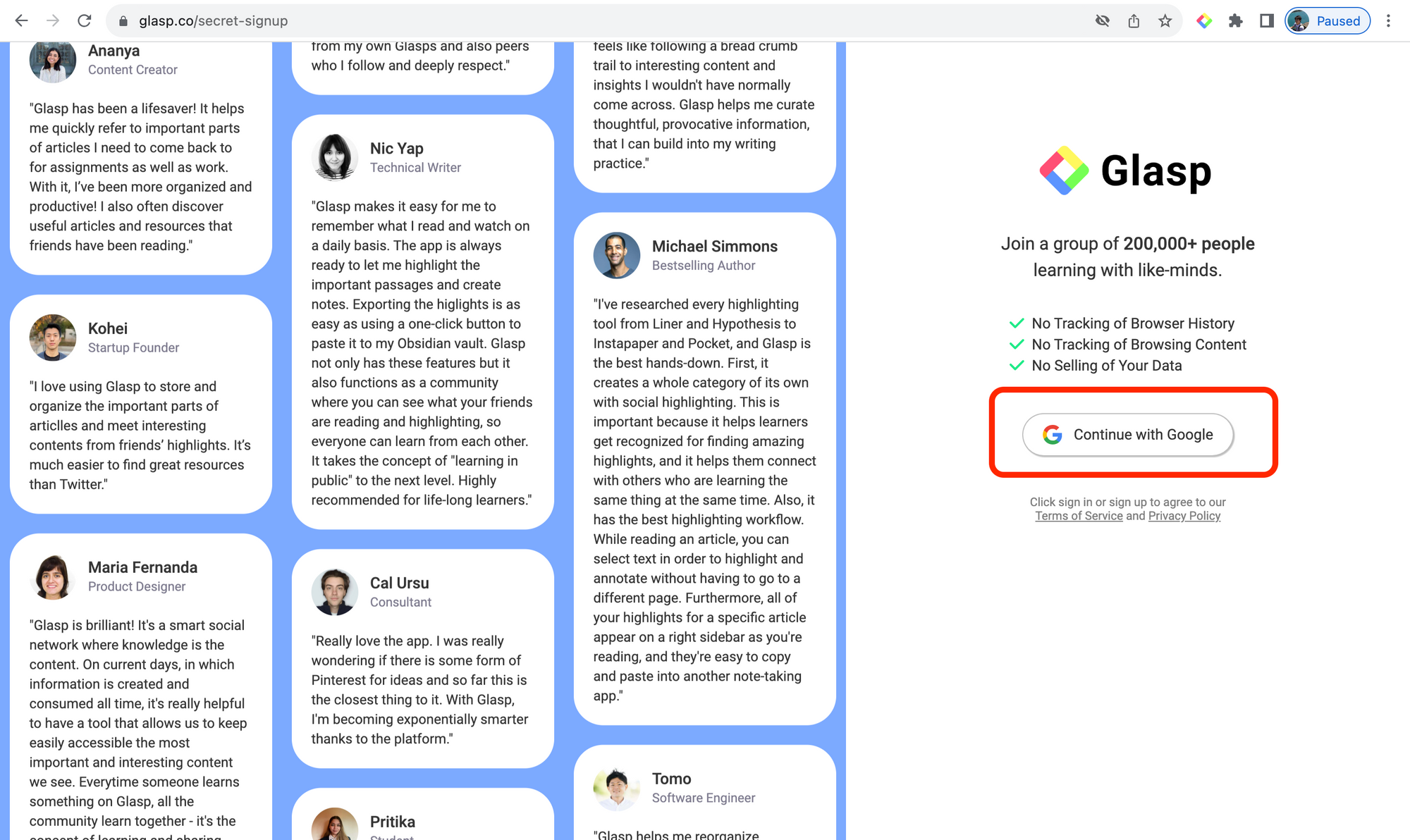 ---
Step 3: Open ChatGPT
Open ChatGPT and type any prompts.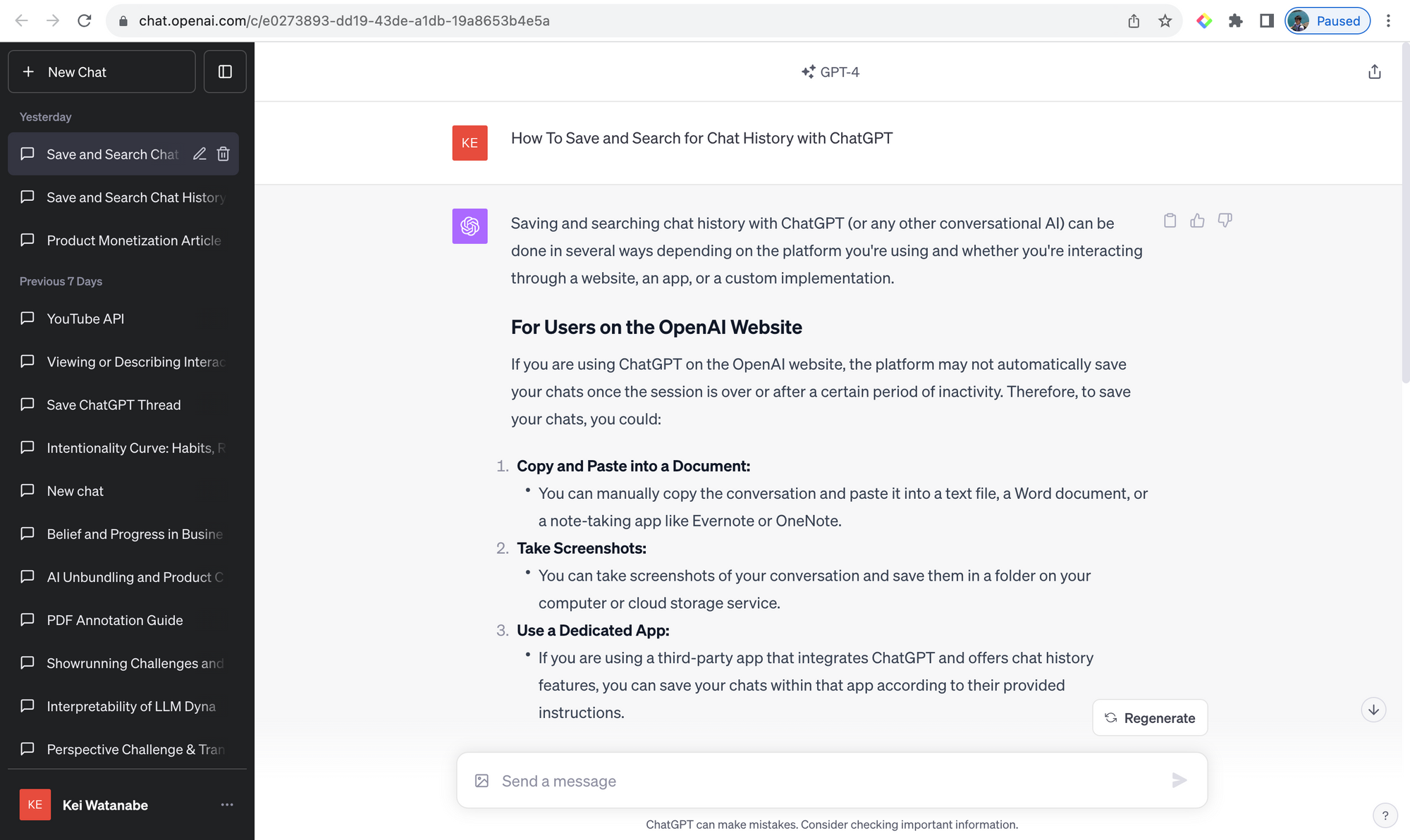 ---
Step 4: Highlight chat history with Glasp
Make sure that you install the Glasp Chrome extension. Also, ensure that you are seeing a unique URL on ChatGPT. Select any sentence on ChatGPT. You can see a color palette showing up, so please click any color on the palette.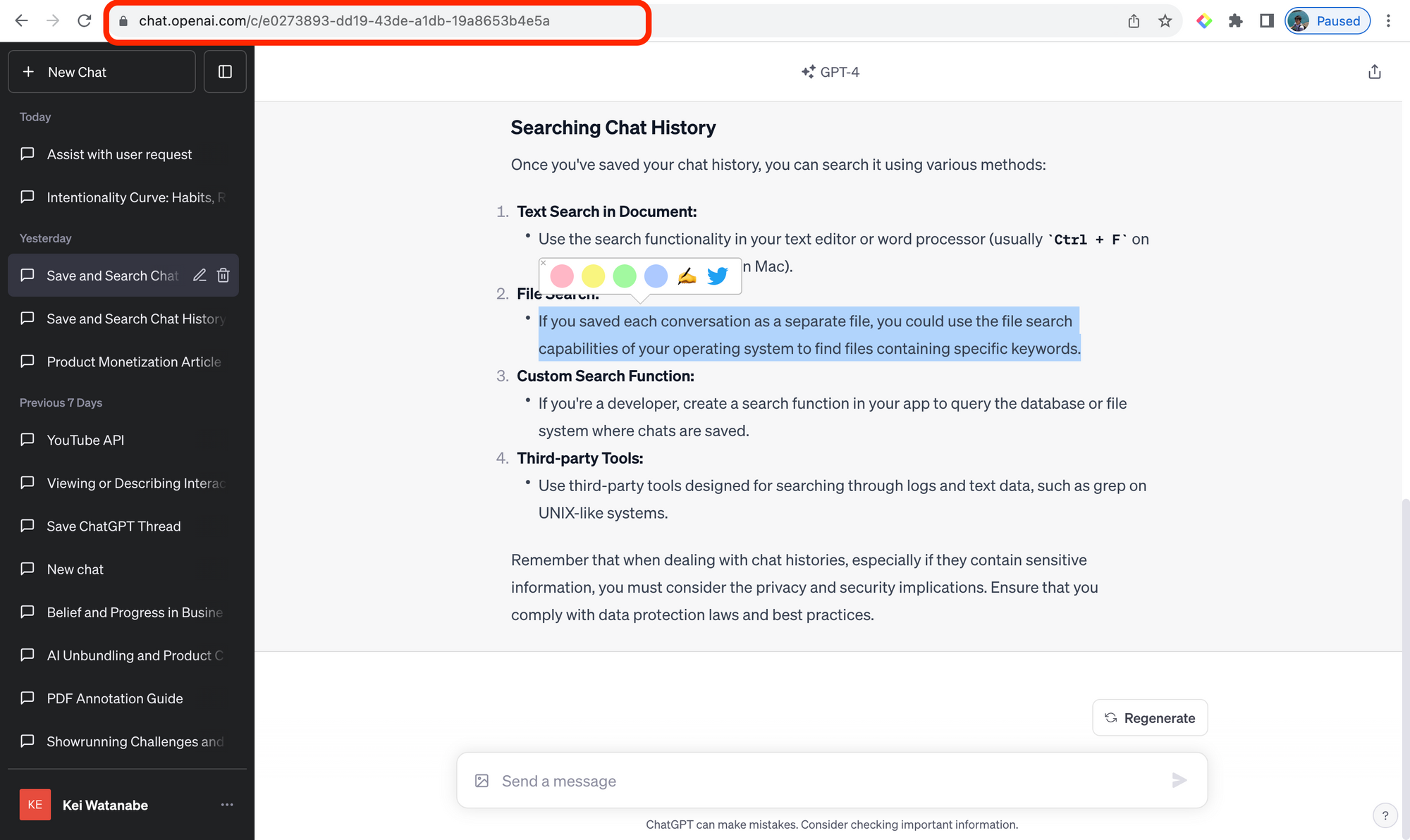 If you open the Glasp sidebar by clicking the Glasp icon on the toolbar, you can see your highlights on the sidebar.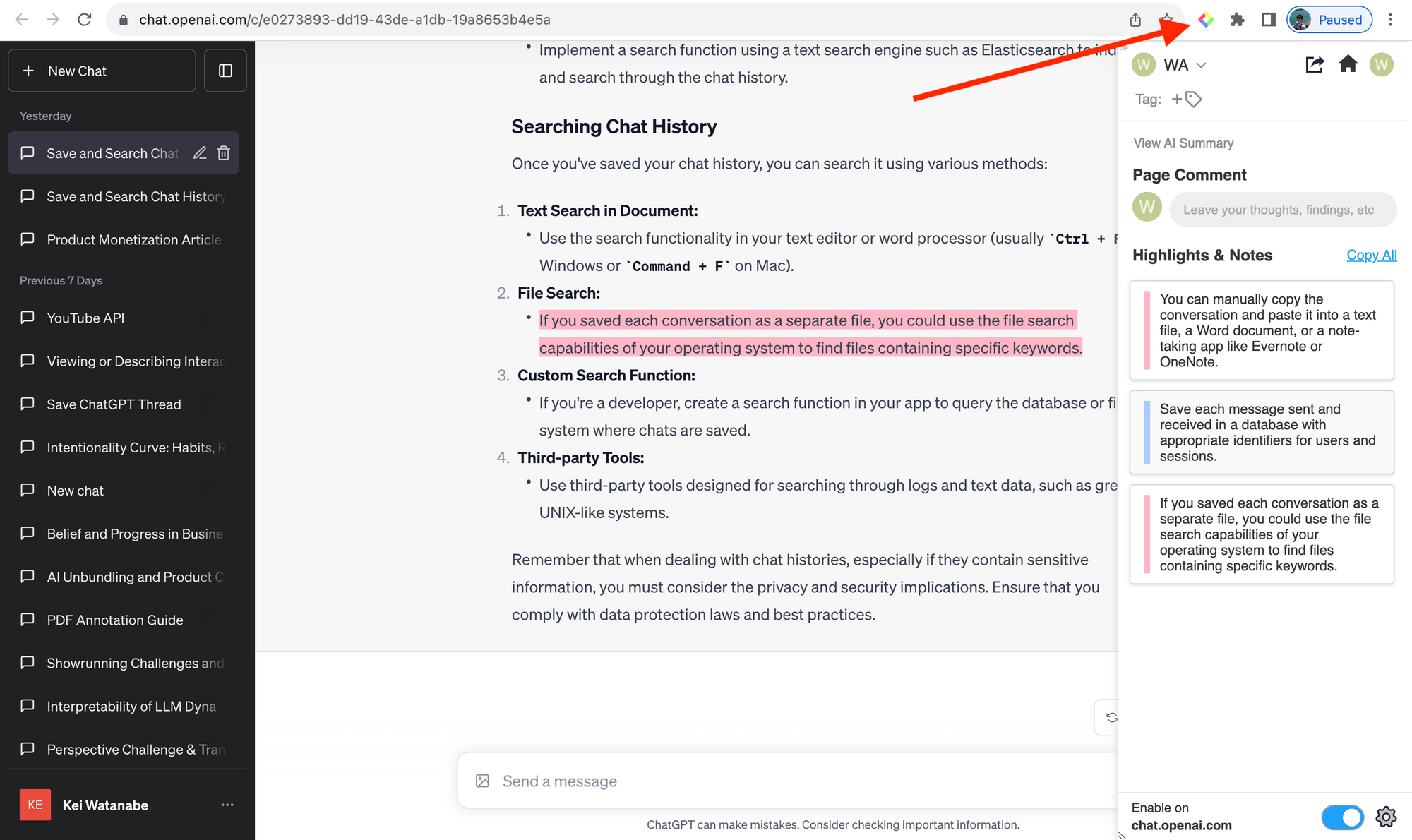 ---
Step 5: Go to the My Highlights page
Please click your profile icon in the sidebar at the top right. It takes you to the My Highlights page.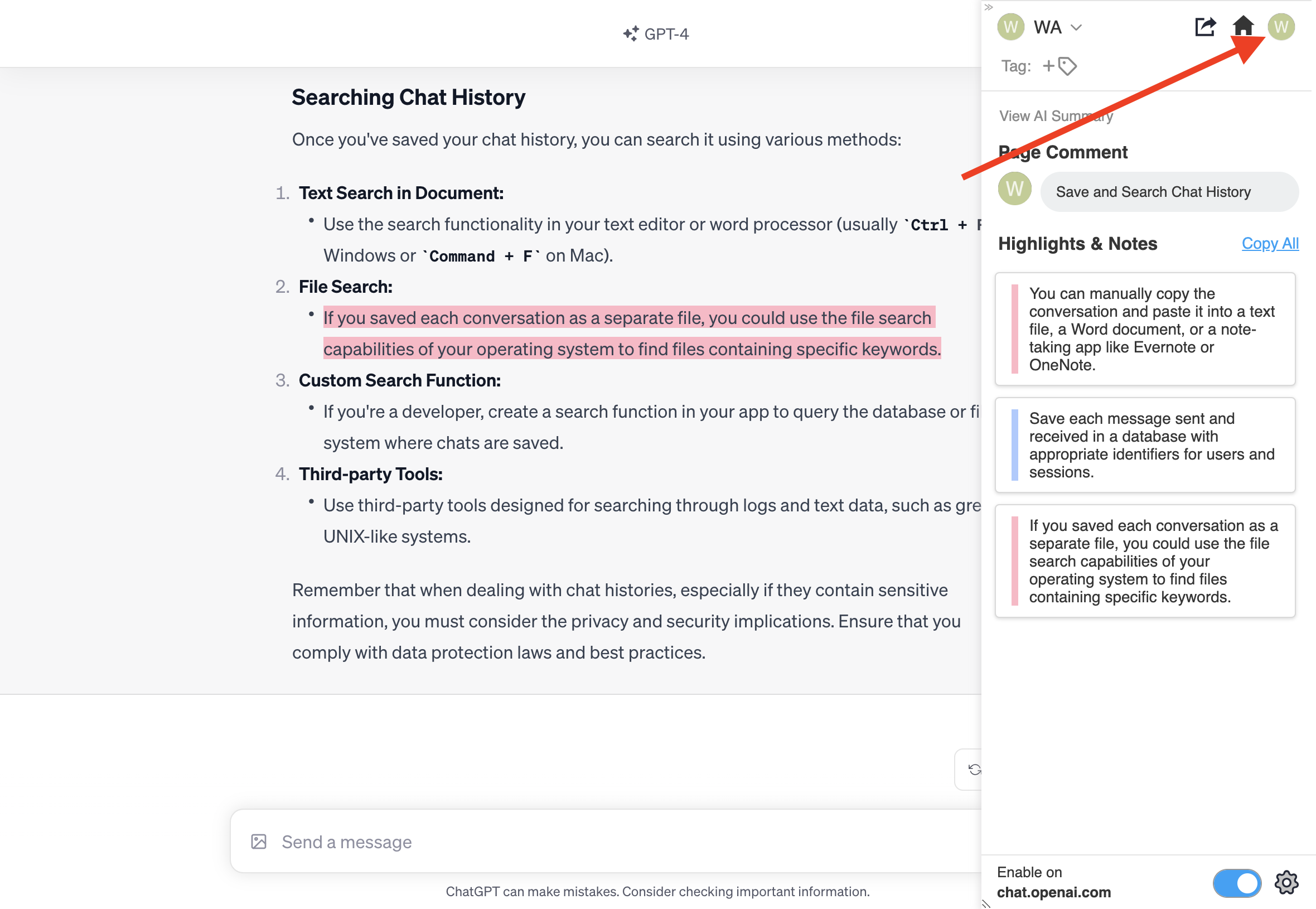 You can see all the past highlights on this page. If you'd like to add a category tag to each chat history for ease of organization, you can do it by typing any term in the Tag section.
You can search for the past chat history by typing the search term in the Search Highlight section at the top.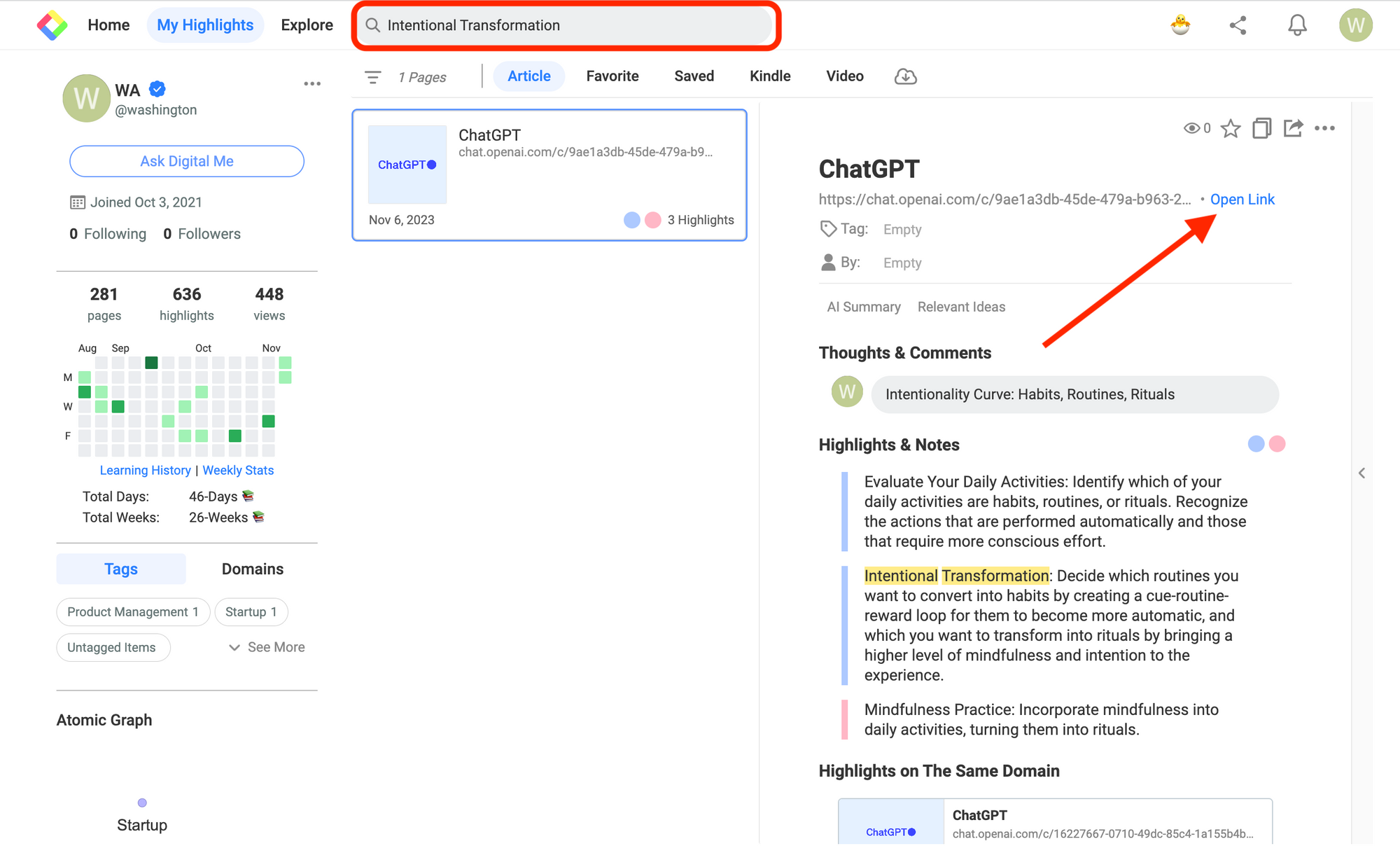 If you click the Open Link text button, you can open this chat history on ChatGPT. It keeps your highlights showing on ChatGPT.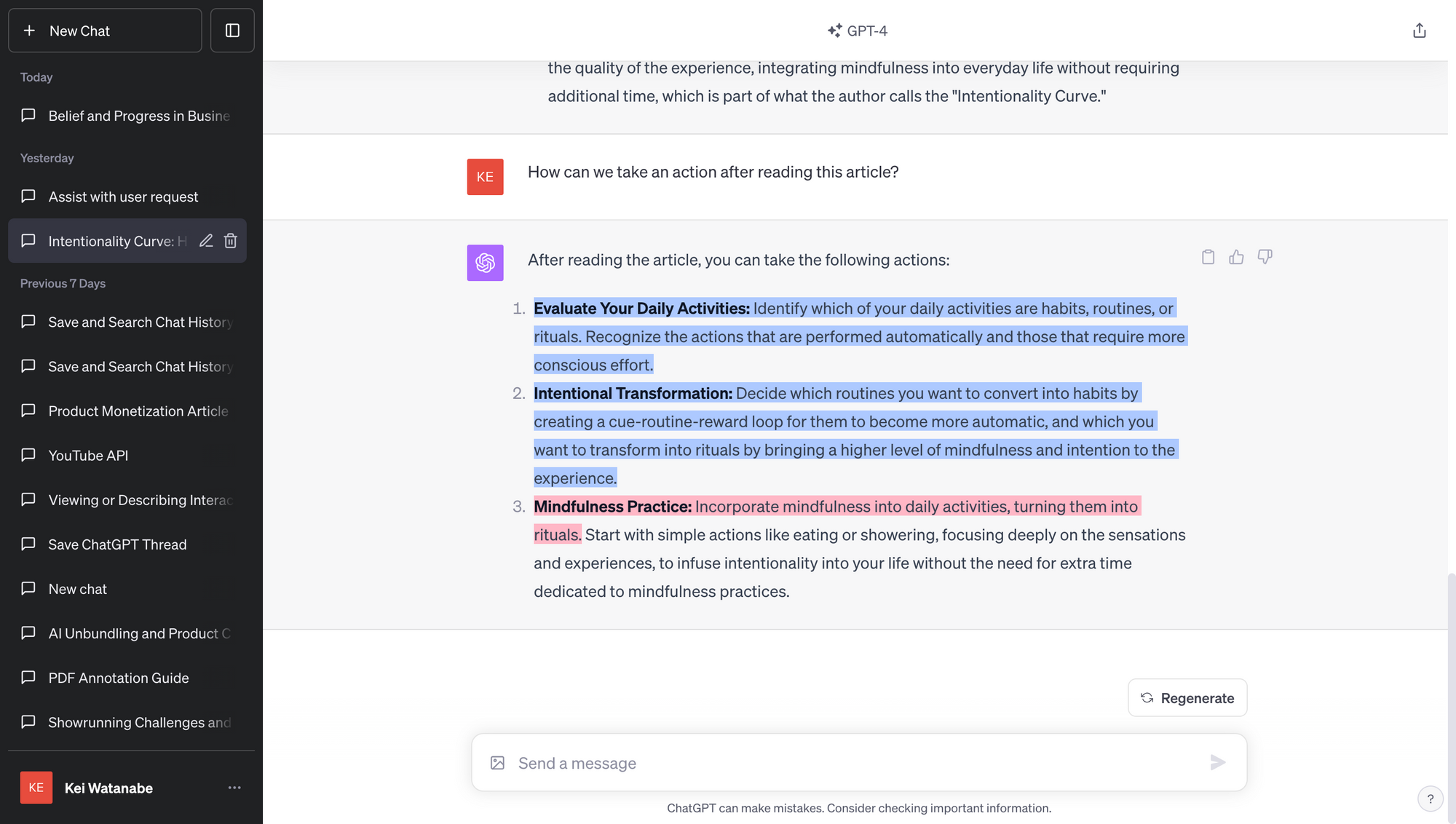 With this feature, you can keep and search for what you asked to ChatGPT. Losing past prompts and chat history is one of the issues current ChatGPT has, but you can solve it with Glasp.
---
Before you leave
If you have any questions, please look at FAQ or message us.
👉 FAQs
👉 Twitter
👉 Slack
See you next time,
Glasp team
—