Due to technical and security reasons, you cannot highlight certain websites such as Google products, note-taking apps, bank apps, your local pdf files, etc. Please go to other websites to start highlighting!
💡
You can also manually enable/disable domains from the sidebar.
To disable the domains, open the Glasp sidebar and turn off the toggle at the bottom.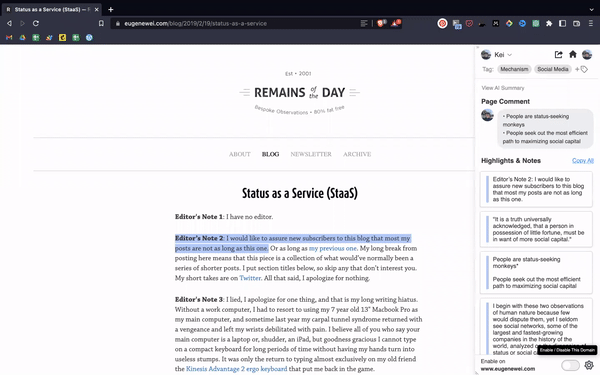 Glasp Links
Resources
Related