Glasp: A social web highlighter
Media Kit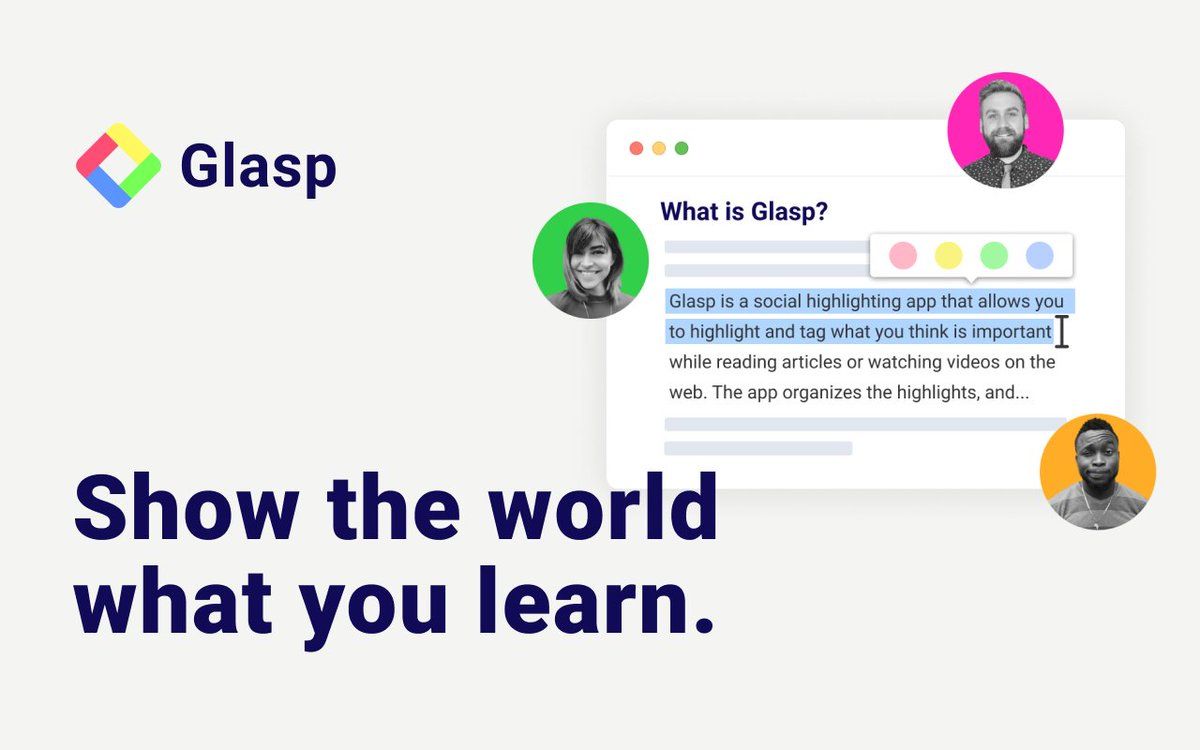 ---
Story and Mission
Story: We started with one question, "Why can't we learn effectively from the experiences of others?" If everyone's brains were shared in a common repository like Dropbox, we thought, we could always, or as needed, apply valuable information to valuable activities that we believed in.
Mission: To democratize access to other people's learning and experiences that they have collected throughout their lives as a utilitarian legacy. As Glasp stands for "Greatest Legacy Accumulated as Shared Proof", we want to visualize your contribution to human knowledge history.
---
Company Overview
Company name: Glasp Inc.
Founding: June 2021
Location: San Francisco, CA, USA
Vision: Provide access to the highlighted world's information in one click.
Description of the product: A social web highlighter that lets people highlight web content such as articles, PDFs, YouTube videos, save them in an online repository, and share them with others to learn together.
---
Team Members
Kazuki Nakayashiki: Co-founder and CEO at Glasp
Twitter: @kazuki_sf_
LinkedIn: Kazuki Nakayashiki
Kei Watanabe: Co-founder and PM at Glasp
Twitter: @KeiWatanabe17
LinkedIn: Kei Watanabe
---
Press Release
---
Press Coverage
---
Contact
---
Accomplishments
A social annotation platform to build digital twins with AI.
20K MAUs with 25% 6-month retention and growing 30%+ MoM.
210K Chrome Extension installs.
4M unique annotation data.
A browser extension that summarize YouTube videos with ChatGPT.
1M+ Chrome extension installs.
Hit 600K impressions in a day [tweet].
Featured in The Economic Times, Make Use Of, etc.
An AI-powered "digital me" based on the person's learning data.
Hit 100K impressions in a day [tweet].
A wordle-inspired prompt guessing game with DALL·E images.
Featured in PC Gamer (2.5M followers on Twitter).
A browser extension that gives an instant access to ChatGPT from anywhere.
200K Chrome Extension installs in 3 months.
---
Social Media Accounts
---
FAQs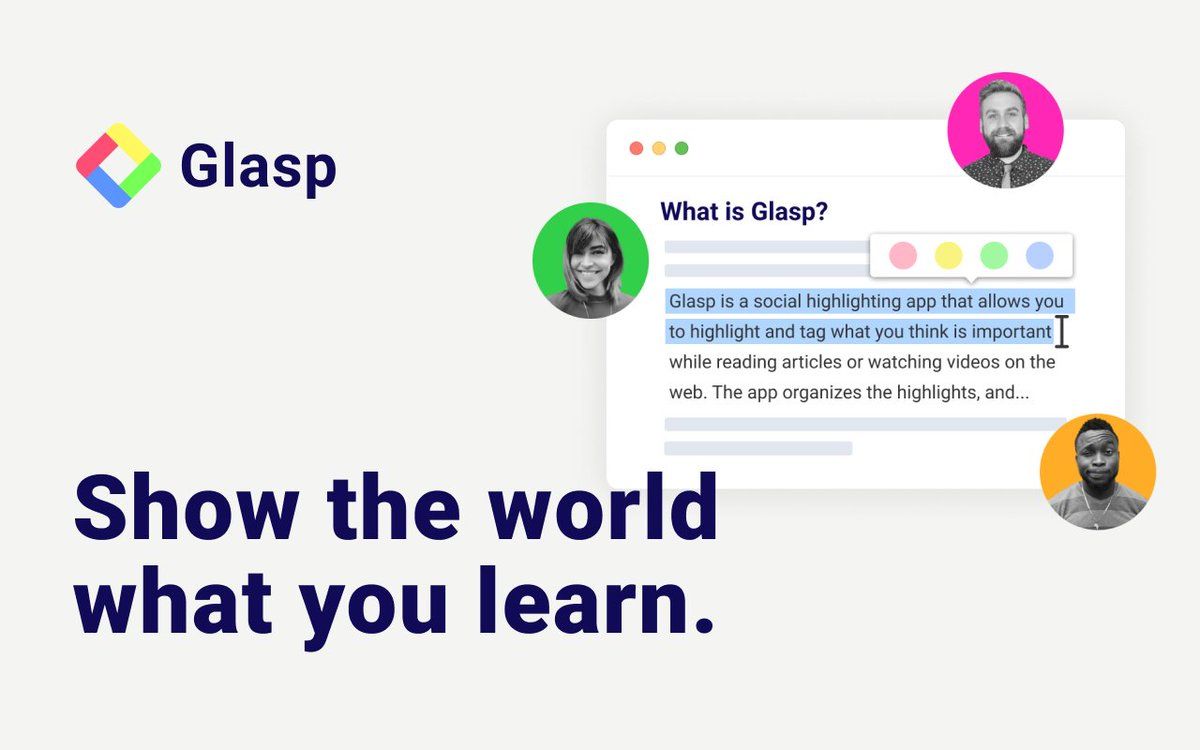 ---
Product Samples
iOS mobile/tablet app
Android mobile/tablet app