How to Hatch A New Idea on Glasp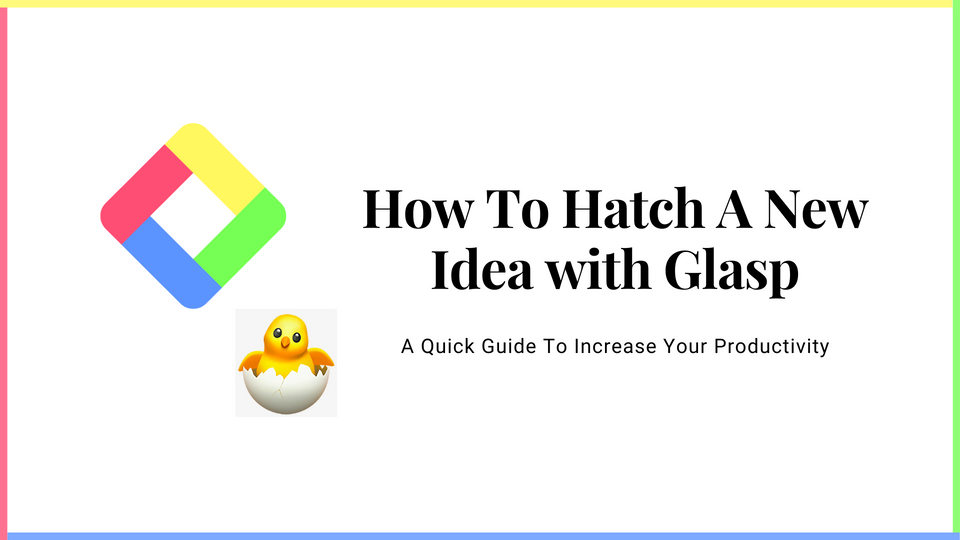 Glasp released a new feature called "Hatch." It's a way of generating a new idea and article by combining highlights from two articles. It allows you to access an idea of combination and create a new article from your past highlights.
If you haven't signed up for Glasp or installed the Glasp browser extension, please do so. You can refer to this tutorial.
---
Step 1: Go to the Home page on Glasp
Once you've installed your Glasp extension, go to its home page. Here, you will see the sidebar opened where you can test highlighting words or sentences.
Also, you are free to choose your favorite topics. Choosing your topics could be a leap step as this will help you identify the articles in line with your interests.
If you're new to Glasp and don't have enough highlights, please highlight at least two articles to use the feature.
Step 2: Open the Hatch page
You can see an emoji icon at the top right, so please click it. It takes you to the Hatch page.
You can see two active buttons, Pick Randomly and Select Manually. Pick Randomly chooses two articles' highlights from your collection randomly. Select Manually allows you to choose two articles' highlights on your own.
In this tutorial, I use Select Manually. After you click that button, it opens a modal where you can choose two articles. So, please choose any two articles you want to hatch with. Then, click Next to start hatching.
Step 3: Hatch the idea
After choosing two articles' highlights, you can see Hatch Now 🐣. You can start hatching a new idea by clicking the button.
It takes around one minute to generate. When successfully hatched, you can see a modal below. To see the idea, please click Go to Library.
Step 4: See the hatched idea
After clicking Go to Library, it takes you to the page where you can see the idea.
At the bottom of this page, you can see the resources of this article. If you click Glasp, you can see your highlights on your Glasp profile page. And clicking the link (https://journal.everypixel.com/ai-adoption) takes you to the original article.
Step 5: Share the hatched idea
Optionally, you can share the hatched idea. To share it on Twitter or Linkedin, please click each icon.
If you want to share it through a link, click the three dots at the right. It offers Copy Link, so you can copy and share the link with others.
As you can see, you can delete the hatched idea there. So, please come visit and delete it if you want.
Hope this Hatch feature helps you come up with a new idea and get a new perspective!
Before you leave
If you have any questions, please look at FAQ or message us.
👉 FAQs
👉 Twitter
👉 Slack
Looking forward to learning with you :)
See you next time,
Glasp team
—