What is Leaderboard on Glasp?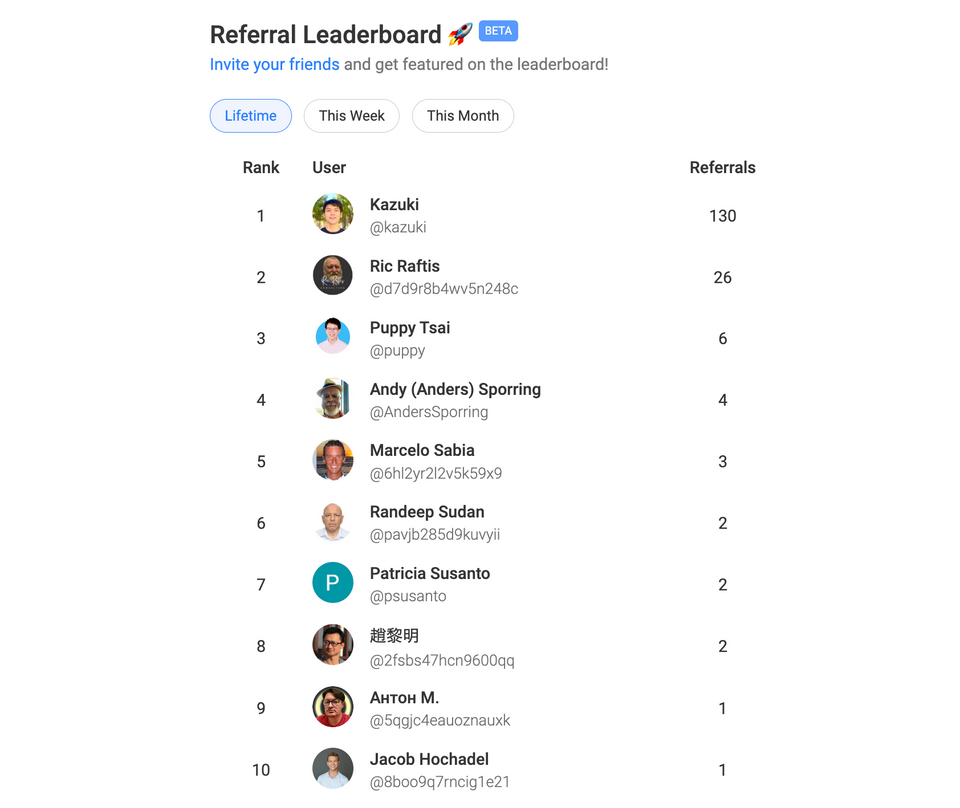 On June 14, 2023, we launched the Leaderboard page. The leaderboard shows the number of new people user invited to join Glasp. To understand how we regard "invitation," please check the page below.
How to see the number of people you invited to Glasp?
To see how many users you inspire to learn on Glasp, please visit this page. As this is the beta version, accessing the page directly or clicking that link is the only way to go there.
When you visit the page, you can see Lifetime tab is selected. That's the number of people you inspired to join Glasp after you signed up for Glasp. But due to our system insufficiency, the number of users calculated before June 14, 2023, isn't exact.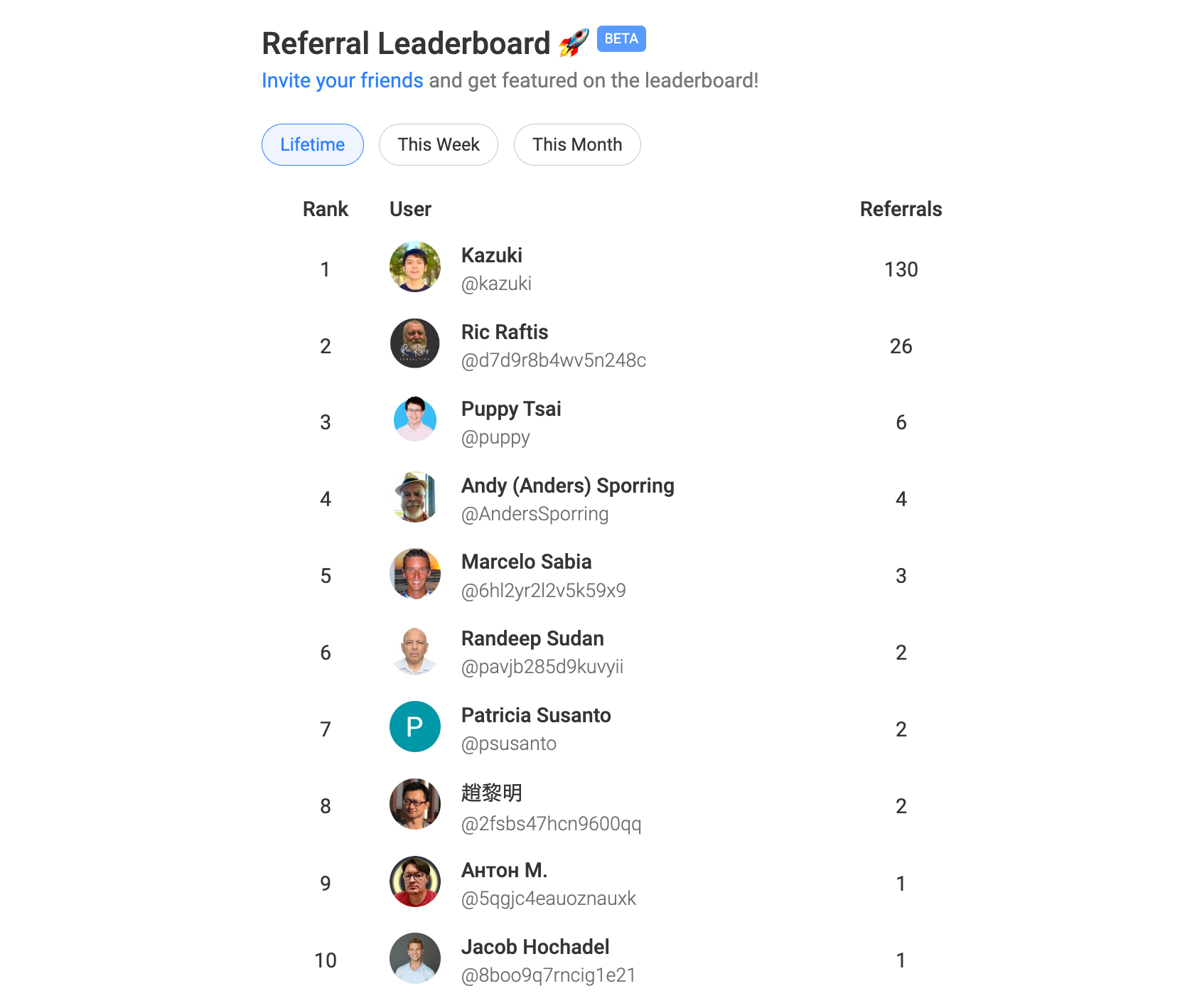 If you click, This Week or This Month tab, you can see the number of people you inspired to join Glasp this week or this month, respectively.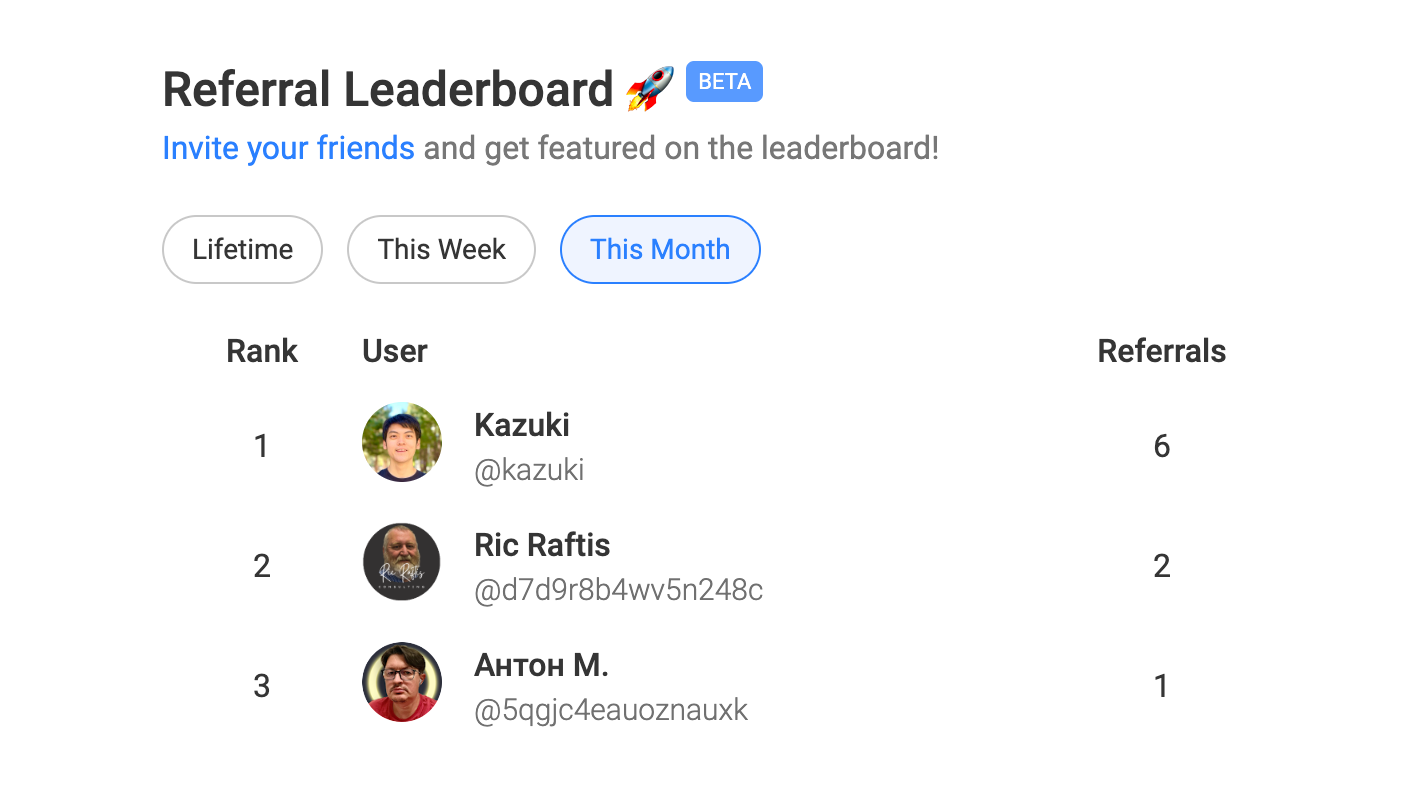 How do I benefit from inspiring people to join Glasp?
You can see these benefits below by inviting people to Glasp.
Learn with your like-minded people
Knowledge is valuable when it's shared. And Glasp is useful when it's used with like-minds. By inviting your friends, you can learn from each other.
Apply to the account verification
We have an account verification system. One of the criteria to apply is to invite at least five users to Glasp. If your account is verified, it's exposed a lot on Glasp and you'd get more followers.