How to Use Glasp iOS/iPad App?
💡
As of 07/24/2023, the beta test for mobile is only available for iOS users. The Android app will come soon :)
Table of Content
How to Install Glasp iOS/iPad App
How to Highlight with Glasp iOS/iPad App
Link to Glasp iOS/iPad App: https://testflight.apple.com/join/Ygxraxo2
---
Step 1: Install the TestFlight app
If you already have the TestFlight app on your iPhone or iPad, skip to Step 3.
Please search "TestFlight" on App Store on iPhone or iPad and install it.

---
Step 2: Sign in to TestFlight
After you install the TestFlight app, sign in to it with your Apple ID. If you don't know your Apple ID, please visit App Store and check the Account page.
---
Step 3: Install Glasp mobile app through TestFlight
Once you could have successfully signed in to TestFlight, please open the link below with your device.
It opens TestFlight and shows the Glasp app. So, please click Install.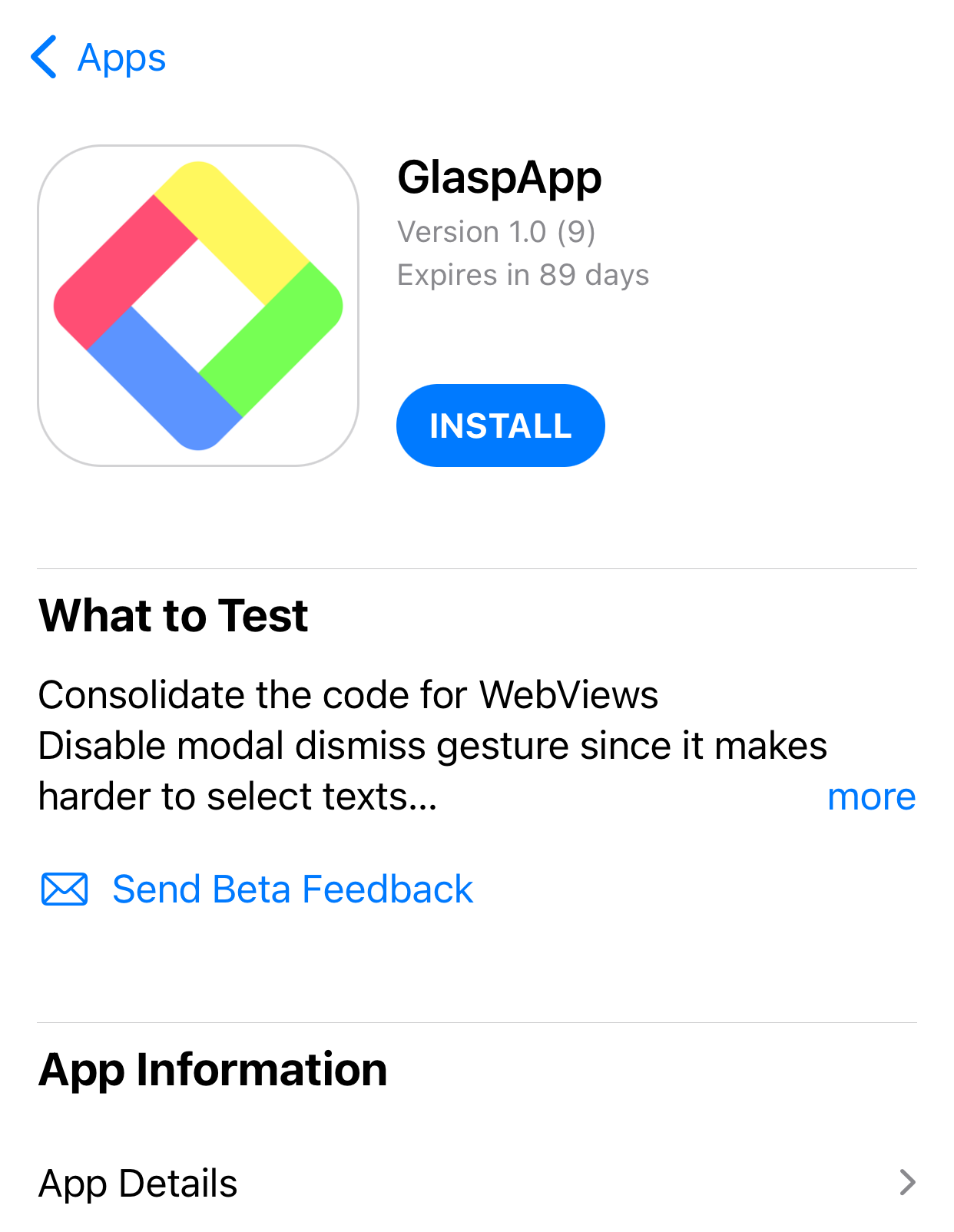 ---
Step 4: Sign in to Glasp
After finishing installing the Glasp mobile app, please click and open it. You see this screen below, please click Next at the bottom to start testing it.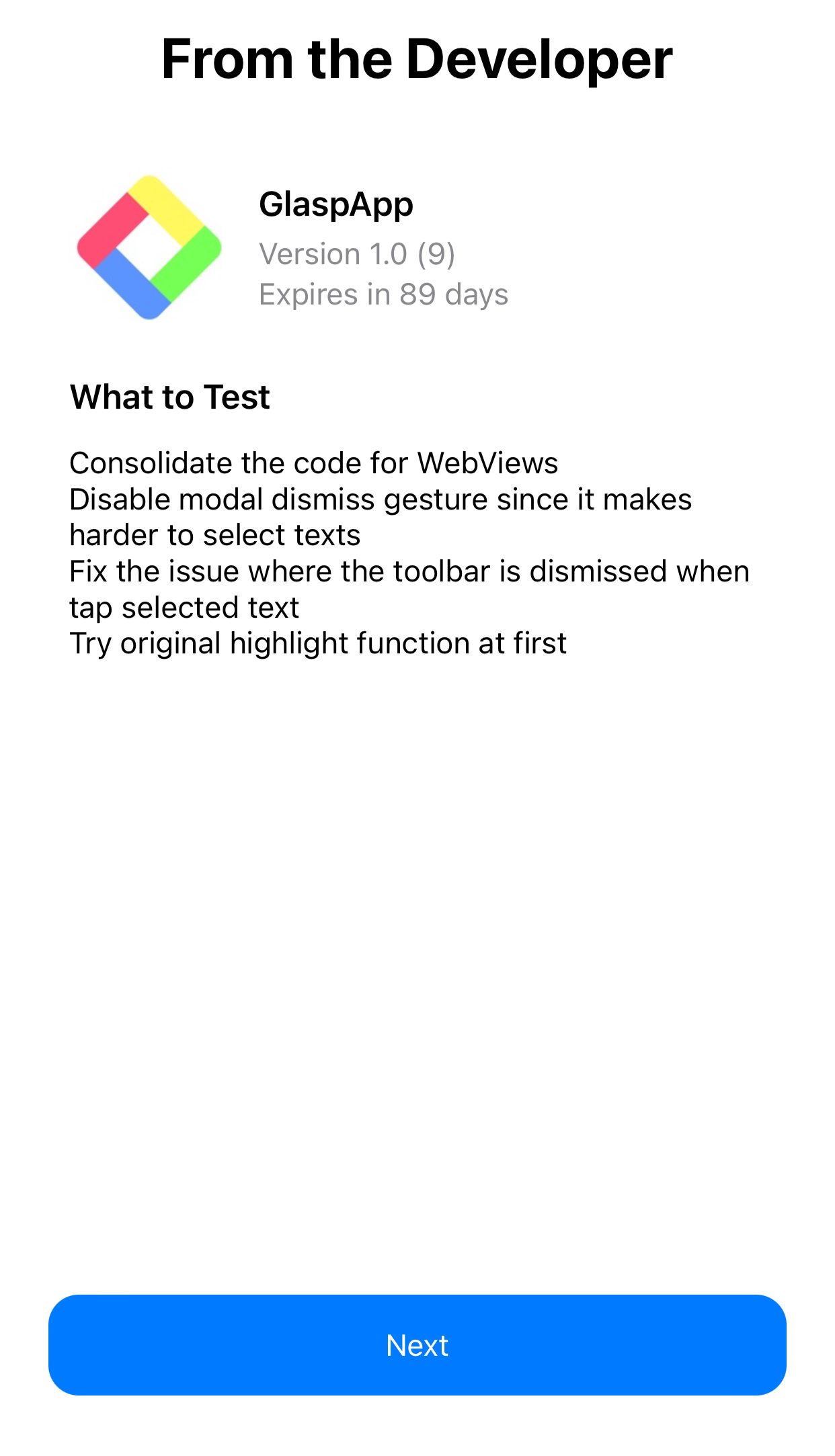 Then, you see a screen to send your feedback. When you find an issue or bug, please send it by simply taking a screenshot with your iPhone (push the Volume up & Side button/Power key).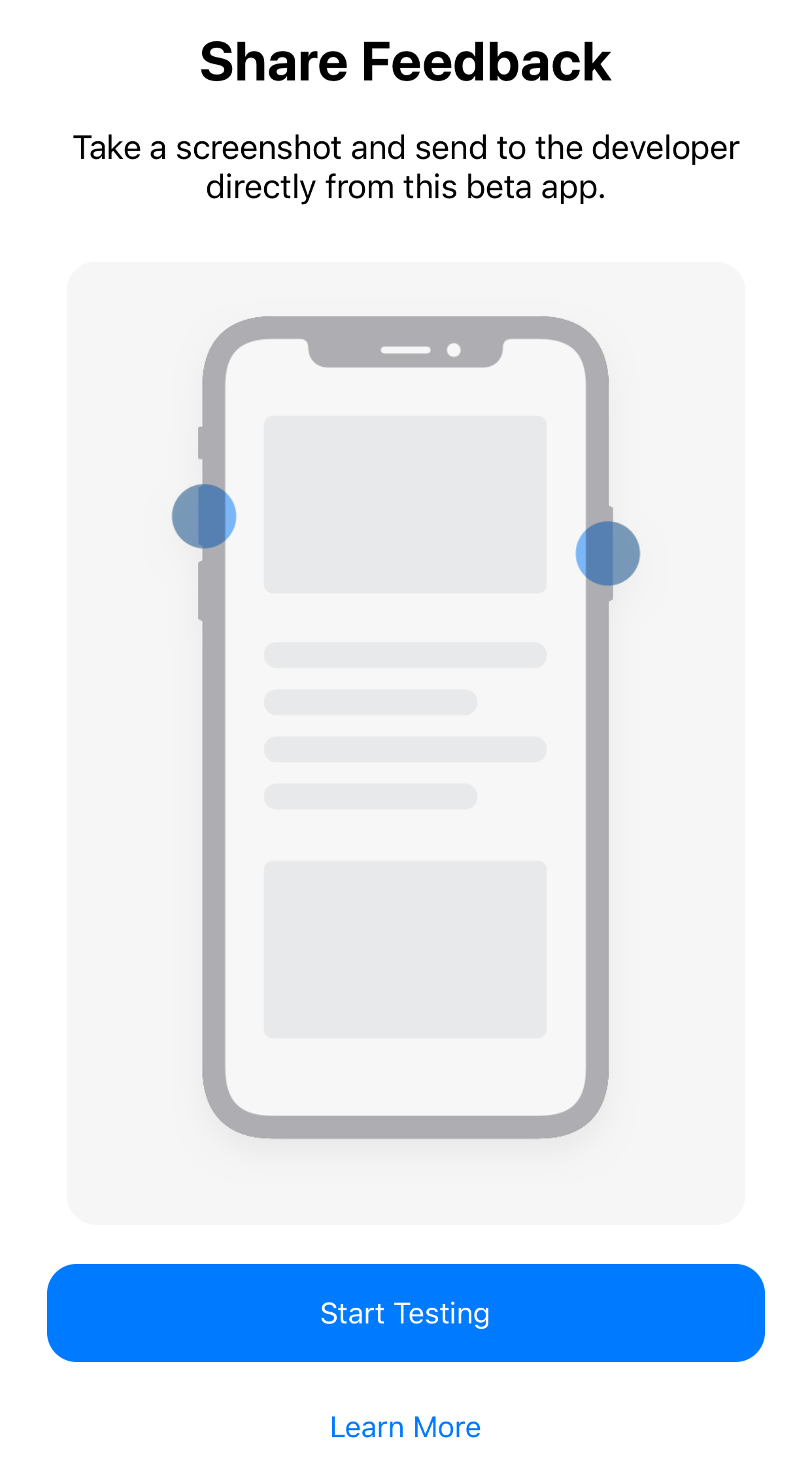 After this screen, you see a screen to sign in. So, please sign in to Glasp with your Google account associated with Glasp. If you don't know your Google account, please check and search in your email folder.
---
Step 5: Open an article with a browser
In this step, you open an article with your browser. You can open it with any browser such as Safari, Chrome, Firefox, Edge, etc. Please click the Share button at the bottom.
It shows a modal to take action, please scroll to the right and click More.
In this modal, please click on the Edit button at the top right.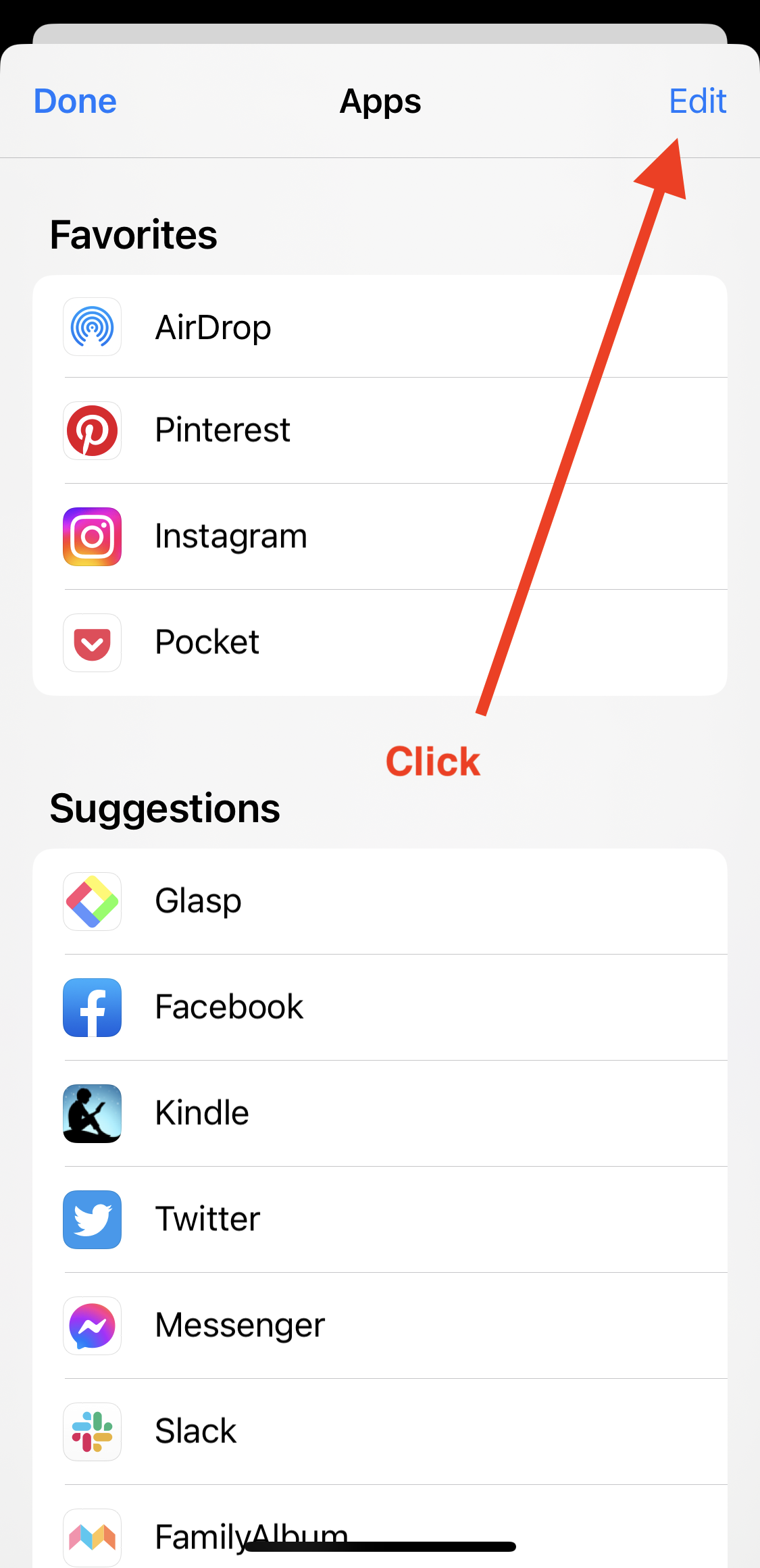 You see suggested apps in the list, so find Glasp and add it.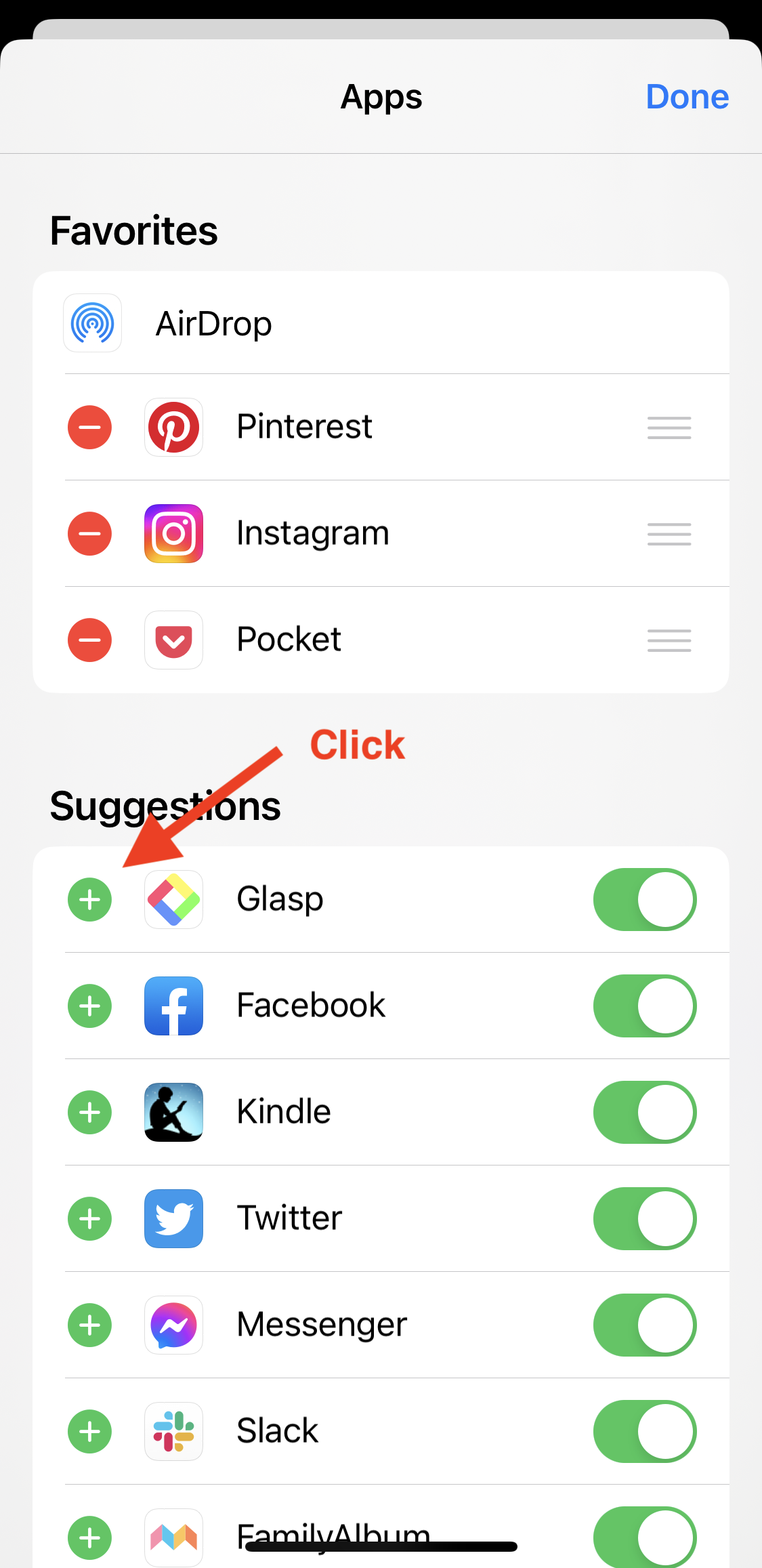 After that, you can see the Glasp app in the modal. So, please click it. It opens the Glasp app.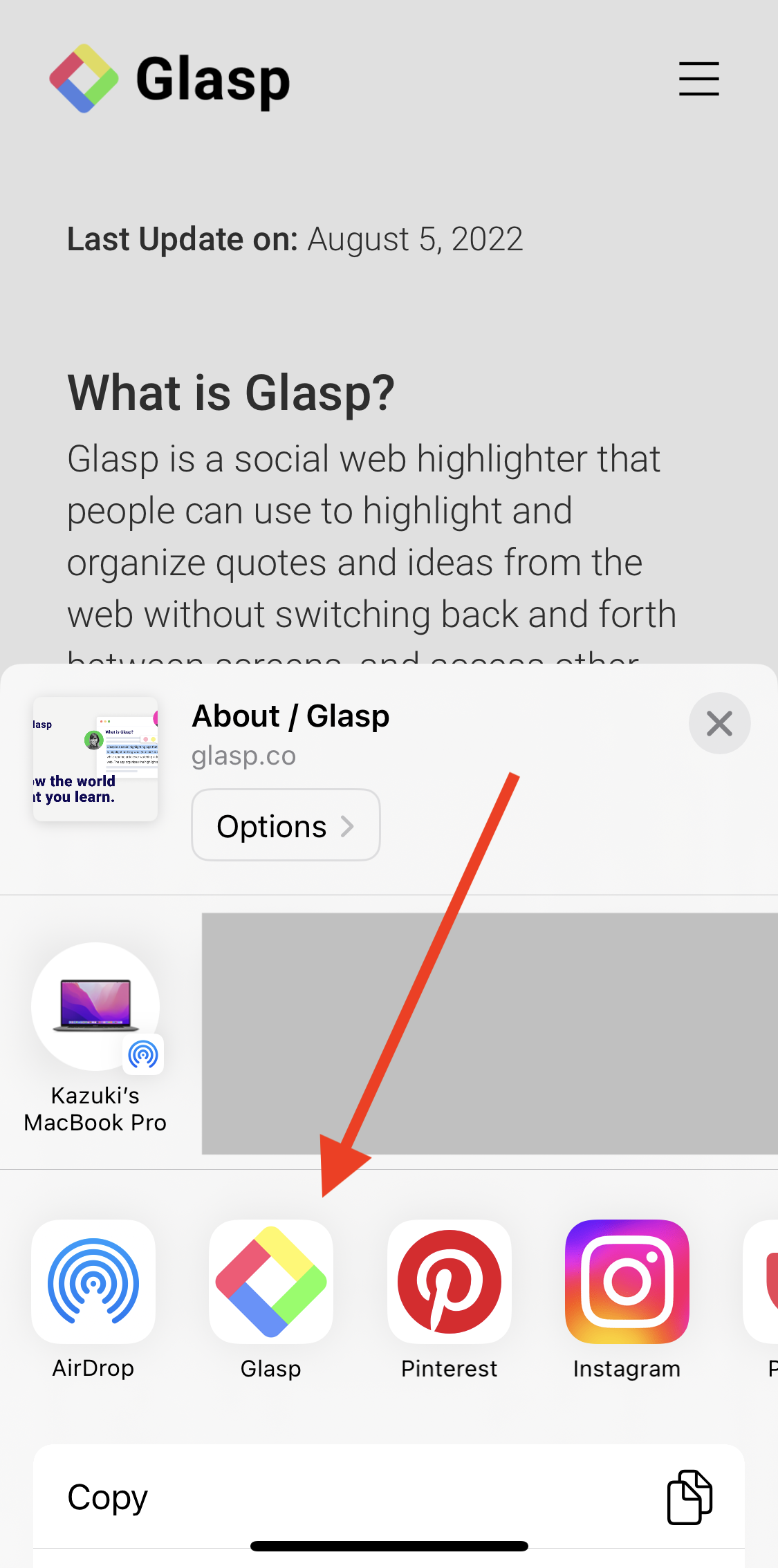 ---
Step 6: Highlight a sentence with the Glasp app
In the Glasp app, you can see a web browser that displays the article you were about to read. So, select any sentence you resonate with. It shows the color palette at the bottom. By clicking the color, you can highlight the selected sentence.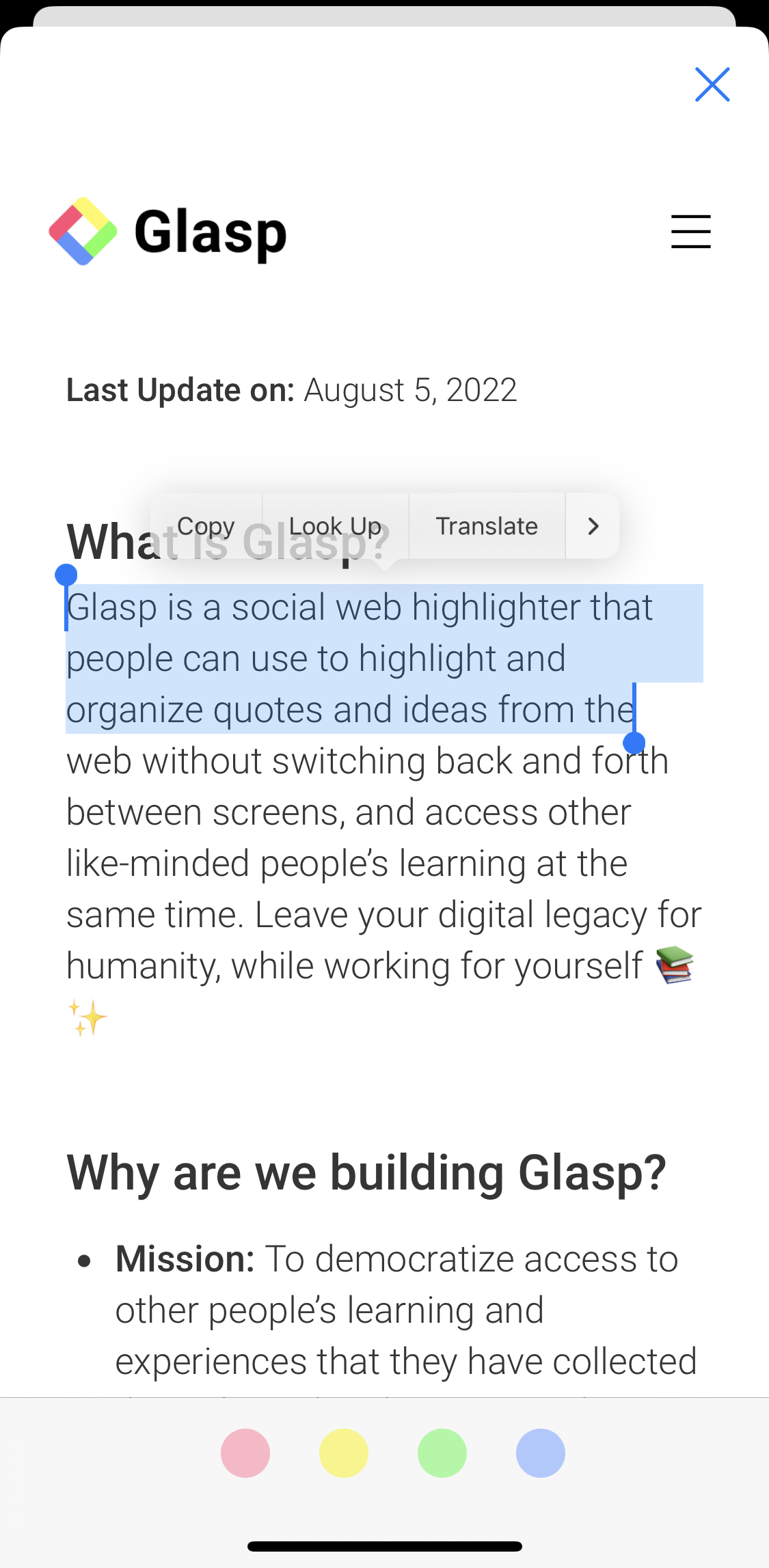 If you'd like to delete the highlight you made, click the highlighted sentence. Then, it shows a color palette with an x icon, so please click it.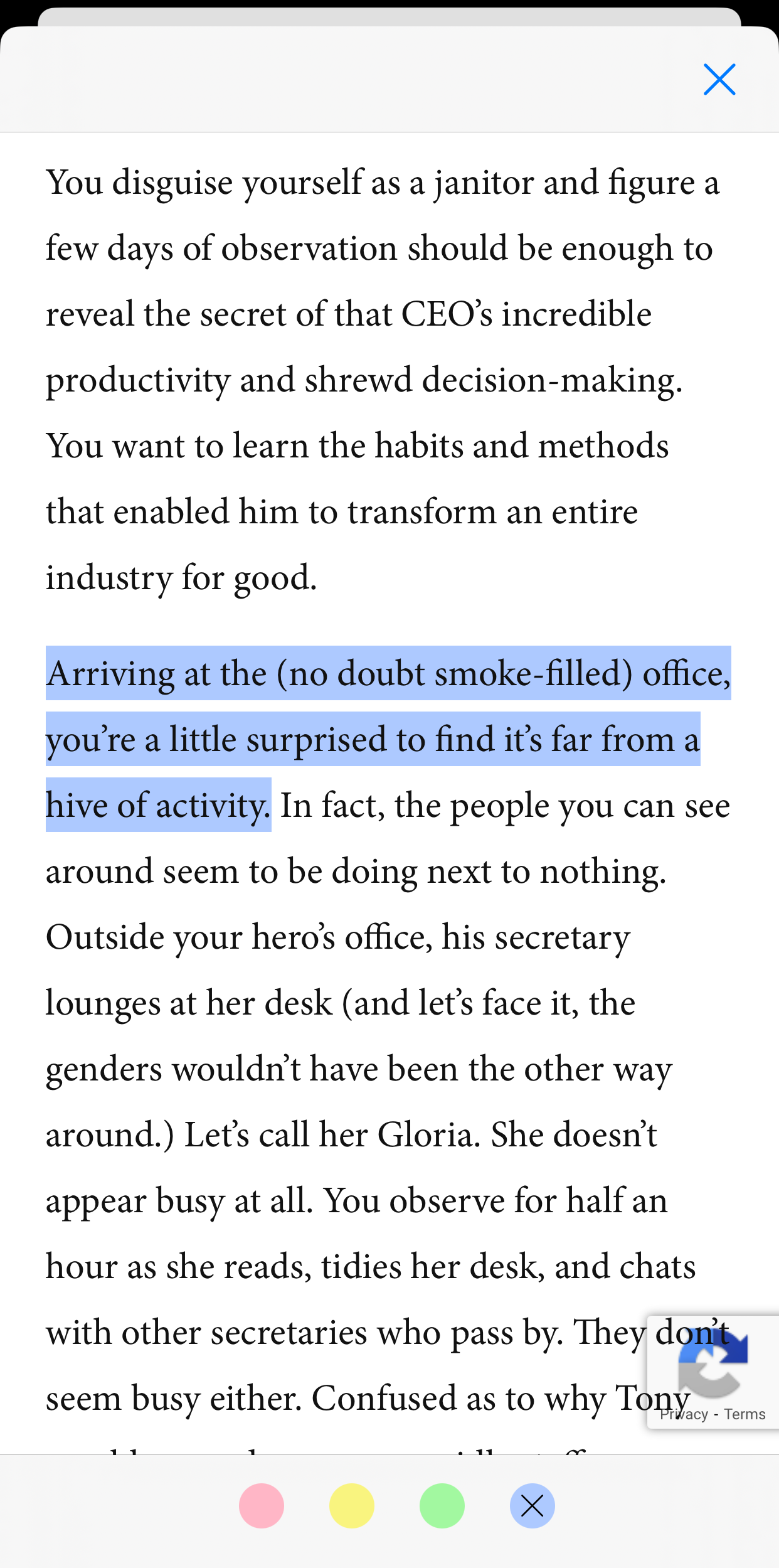 ---
(Optional) Step 7: See Highlighted Articles
If you close the web browser on the Glasp app, you can see your highlighted articles. By clicking the listed article, you can open it up and see your highlighted sentences.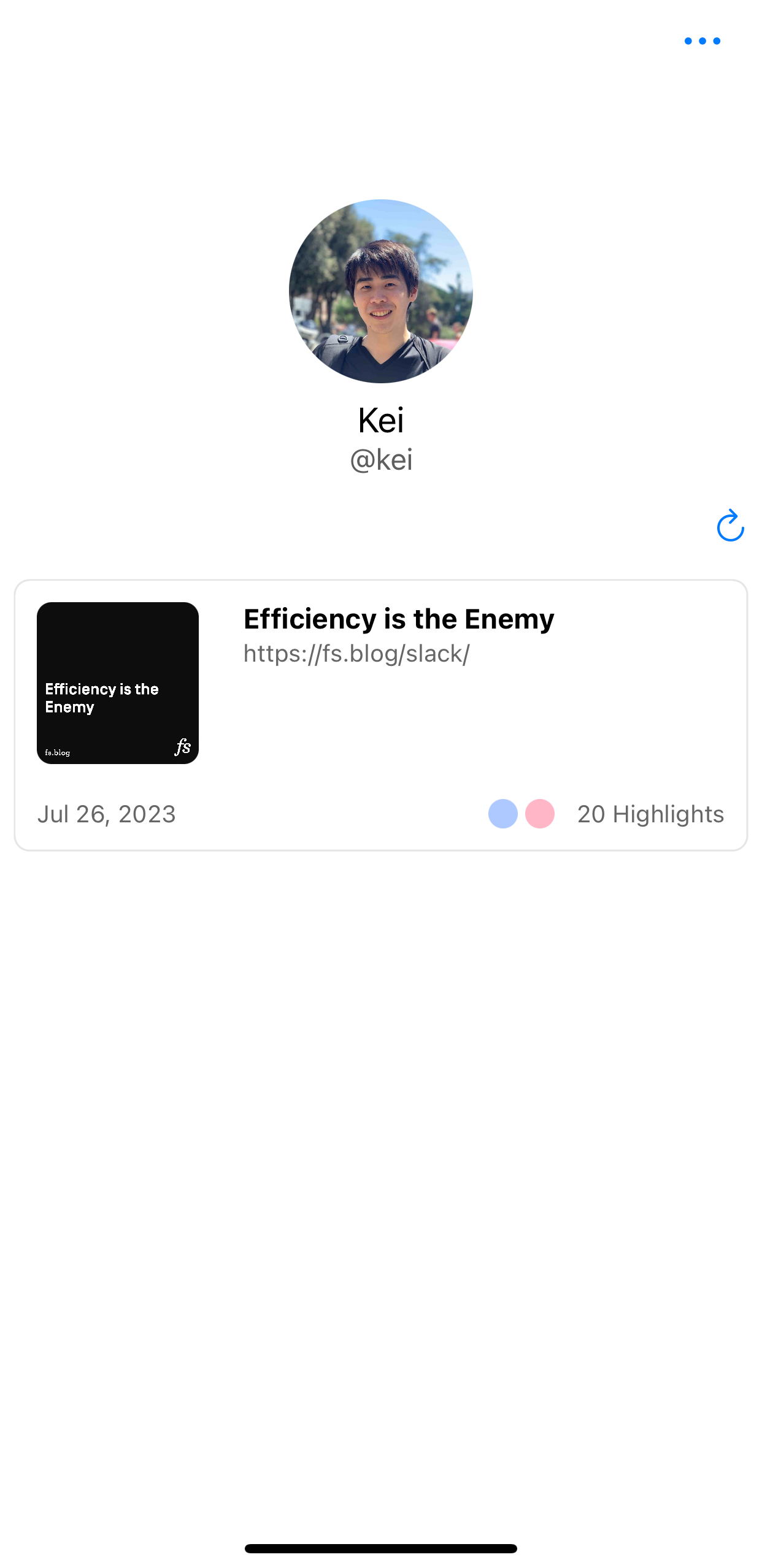 Note: As Glasp mobile app is a beta version, you cannot add notes when you highlight the article now. We will update it soon.
---
Before you leave
If you have any questions, please look at FAQ or message us.
👉 FAQs
👉 Twitter
👉 Slack
See you next time,
Glasp team
—