How to See What Venture Capitalists Are Reading?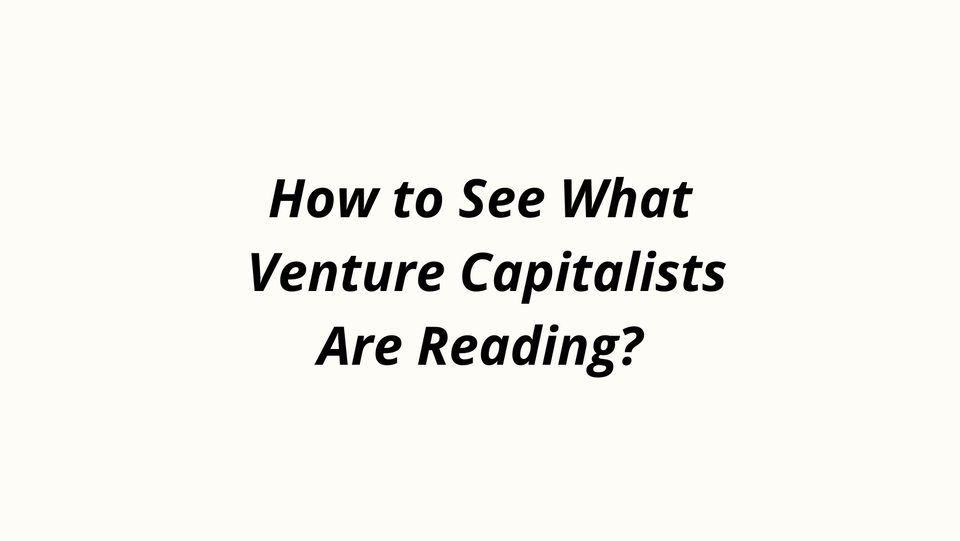 In the ever-evolving landscape of startups and venture capital, it is so important to understand the mindset of those who hold the purse strings. Venture capitalists (VCs) are a vital cog in the startup machine, and getting a peek into their thought process can offer invaluable insights for entrepreneurs. One way to do this is by finding out what they're reading. But how can you, as a founder, get access to such information?
In this article, to help founders and product managers gain insight, we introduce the benefits, accessing venture capitalists' reading lists, example of venture capitalists, and the way to see what venture capitalists are reading.
Benefits of Seeing Their Reading Lists
Firstly, why seeing what VCs are reading is beneficial? We can list these four benefits.
Staying Current with Industry Trends: Venture capitalists are at the forefront of the business world, with their fingers on the pulse of current and emerging industry trends. They have a vested interest in identifying and understanding shifts in the marketplace, disruptive technologies, or innovative business strategies, as these elements can greatly impact the success of their investments. To stay informed, VCs regularly read a range of materials, including industry reports, research papers, thought leadership articles, and even books by leading experts.

For startup founders, tracking what VCs are reading can offer a wealth of benefits. It allows founders to stay current with the broader industry landscape. This can enable them to adjust their business strategies in response to, or in anticipation of, significant market changes.

Gaining Strategic Insights: Venture capitalists often possess a wealth of business knowledge and expertise, gathered not only from their own experiences but also from observing a myriad of businesses in which they have invested. They frequently delve into literature that explores strategies for business growth, scalability, and innovation.

For startup founders, tapping into this knowledge pool can be incredibly beneficial. By exploring the same strategic material as VCs, founders can gain practical advice on how to overcome common challenges faced during different stages of business growth. This might include insights on everything from product development and market positioning, to hiring the right team and developing a sustainable company culture.

Building Relationships: The process of securing venture capital often goes beyond presenting solid financials and a promising business model. At its core, it is about building relationships. Understanding what a VC is reading can serve as a powerful tool to initiate and deepen these relationships, proving instrumental in successful fundraising. Knowing what a VC is reading can provide an excellent conversation starter.

For startup founders, discussing shared reading interests can help connect with VCs on a more personal level. Sharing thoughts on a common reading interest can provide a glimpse into a founder's personality, values, and thinking processes, which can help build trust and rapport.
Fundraising: By seeing what VCs are reading, startup founders can understand the perspective of venture capitalists. It's including which points venture capitalists are careful about, consider, and think it disadvantages. If you can understand those points and prepare for a great pitch by addressing them, it'd help you fundraise from venture capitalists.

For startup founders, especially young founders, it's common to pitch what they want to tell, regardless of what venture capitalists want to listen to. Before the pitch or meeting with venture capitalists, if you can understand what they care about, it'll give you a huge advantage to let them have an interest in your startup.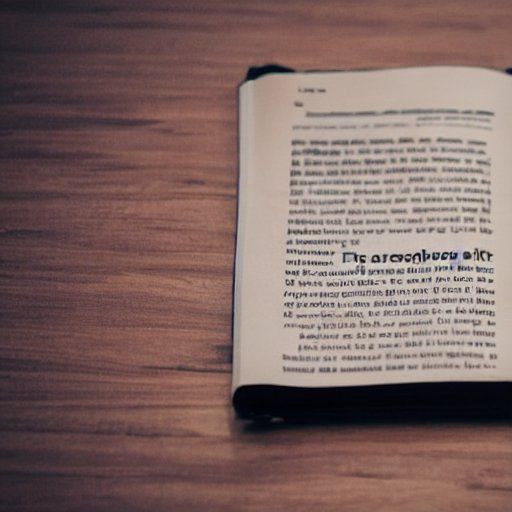 Why It's Hard to Access Their Reading List?
So, even though there are a lot of benefits, why hasn't been it common for founders to see what venture capitalists are reading? We introduce these () reasons below.
Privacy: Reading habits, like many personal preferences, are typically considered private. The books, articles, and other materials that an individual, including a venture capitalist, chooses to read often reflect personal interests, intellectual curiosities, and professional focus areas. Unless a VC chooses to make this information public – such as through social media posts, public reading lists, or blog entries – it's generally not accessible information.
Lack of Centralized Information: There isn't a universal platform where all venture capitalists share what they're reading. While some may occasionally post about a book or article on social media or their personal blog, this information is scattered and can be time-consuming to gather and analyze.
Variable Interests: Venture capitalists have diverse interests. They might read a wide range of material, not all of which is directly related to their work or indicative of their investment interests.
Time Constraints: Startup founders are typically very busy managing and growing their businesses. They may not have the time to monitor and analyze the reading habits of multiple venture capitalists.
So, how do we access and see venture capitalists are reading? One of the ways to achieve is to see through Glasp. Glasp is a social reading and community curation platform. It lets people highlight web articles and shares them on public. So, whenever they read articles and find good articles, they can highlight the articles to keep them for future references and to share them with others. By looking into their profile page on Glasp, you can see what they're reading.
Venture Capitalists and Partners on Glasp
Here, we showcase some venture capitalists and partners on Glasp. As mentioned above, Glasp is a
1. Turner Novak: Turner is an investor at Banana Capital. "Banana Capital is a venture capital firm that invests globally across all sectors from Pre-seed to pre-IPO." He reads a lot of insightful content, so it's interesting to see his reading lists.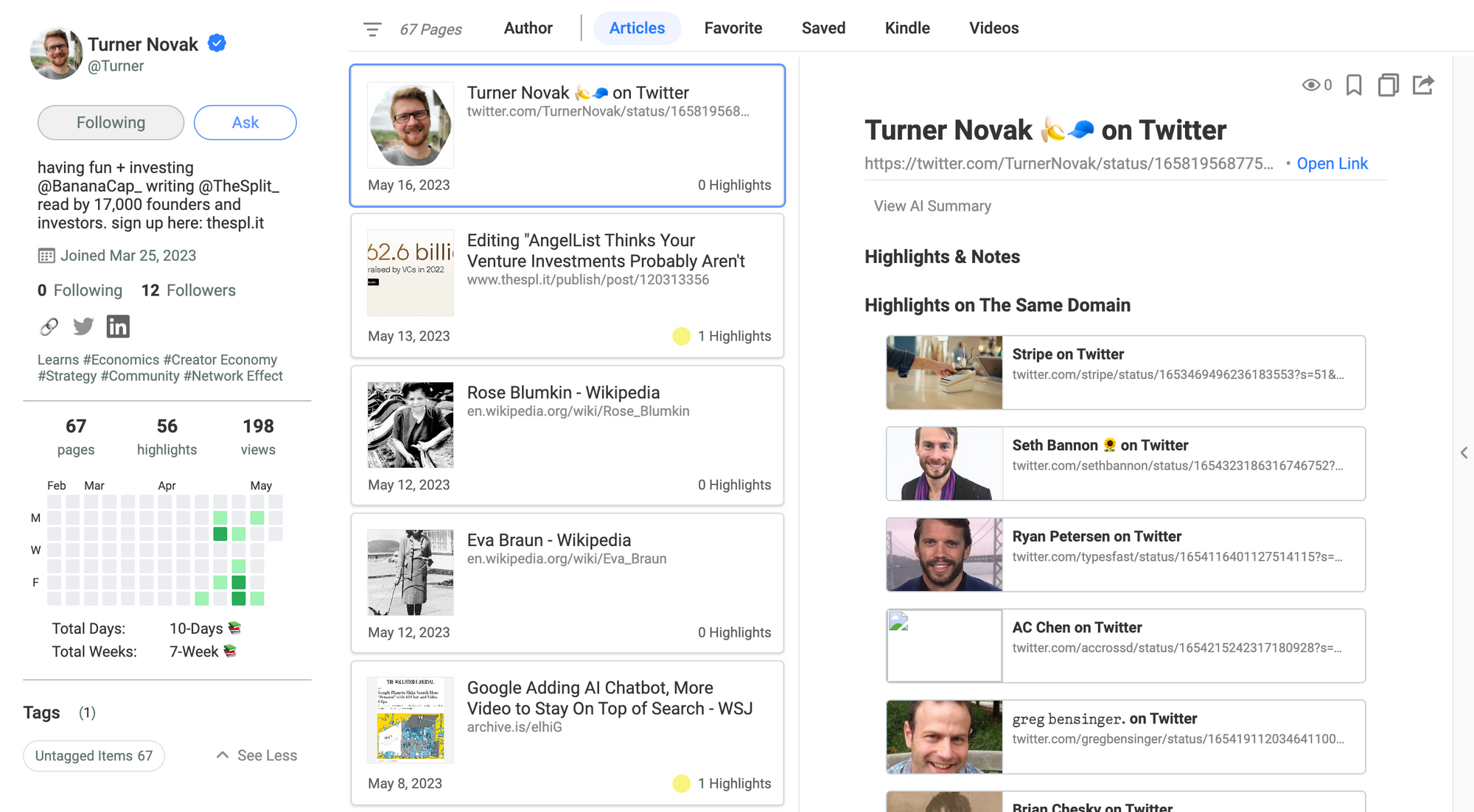 2. Vivian Cheng: Vivian is a principal at CRV. CRV is a VC specializing in early-stage seed and Series A startups. They invested in over 500 companies including Airtable, DoorDash and Vercel.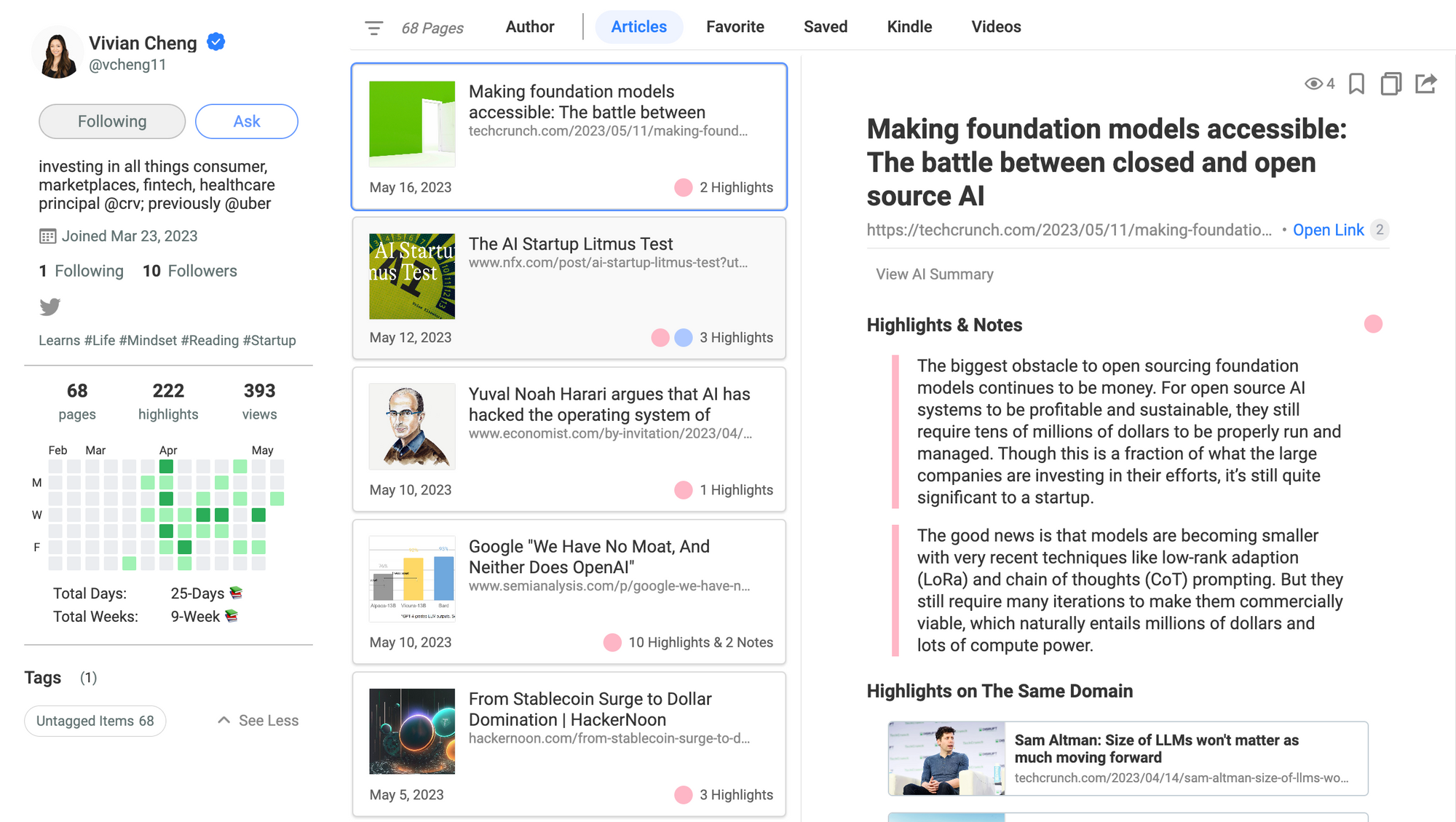 3. Eric Lavin: Eric is a partner at Avalanche VC. Avalanche VC is based in New York and investing behind massive trends transforming how people earn, learn, and own.
4. Benjamin Wolba: Benjamin is a venture capital associate at Lunar Ventures. Lunar Ventures is based in Berlin, Germany and invests pre-seed/seed in computer science moonshots e.g. in cryptography, machine learning, databases, developer tools, and much more.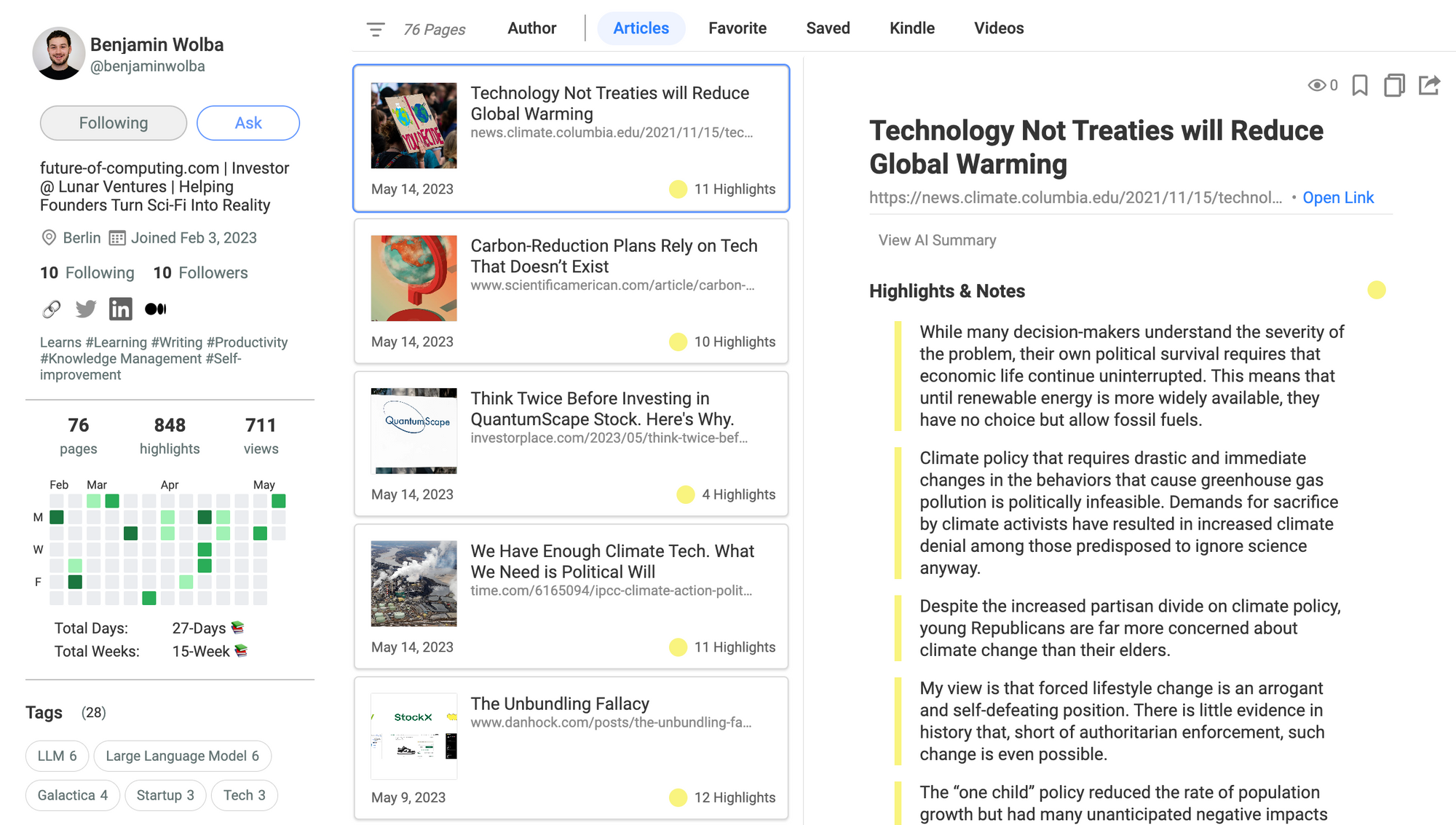 Hope this article helps you understand and see what venture capitalists are reading. We will keep updating this article to list other venture capitalists.
Before You Leave
Thank you for reading the article! If you have any questions, please look at FAQ or message us.
Please look at the tutorials and use-case interviews below for reference.
See you next time,
Glasp team
—